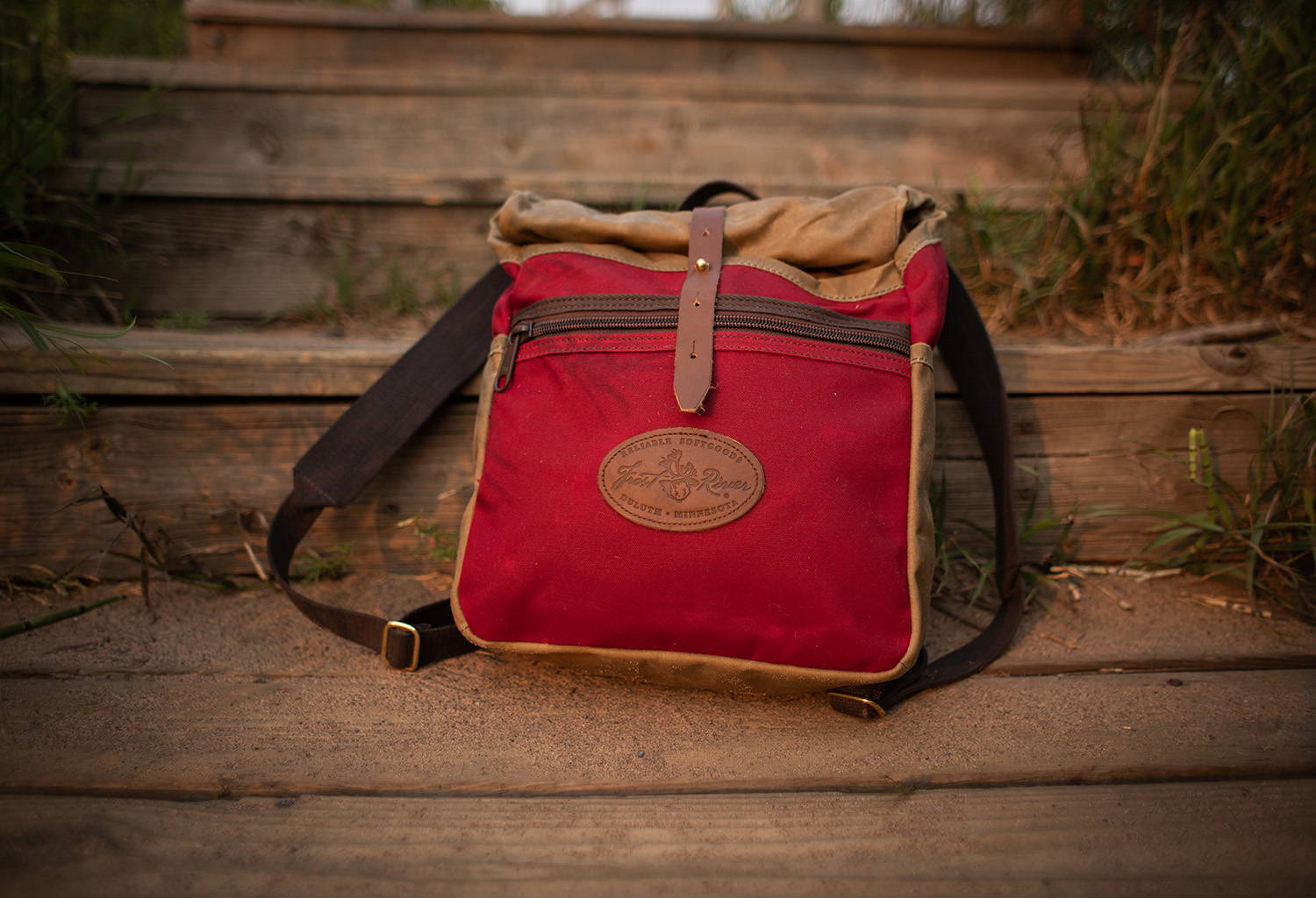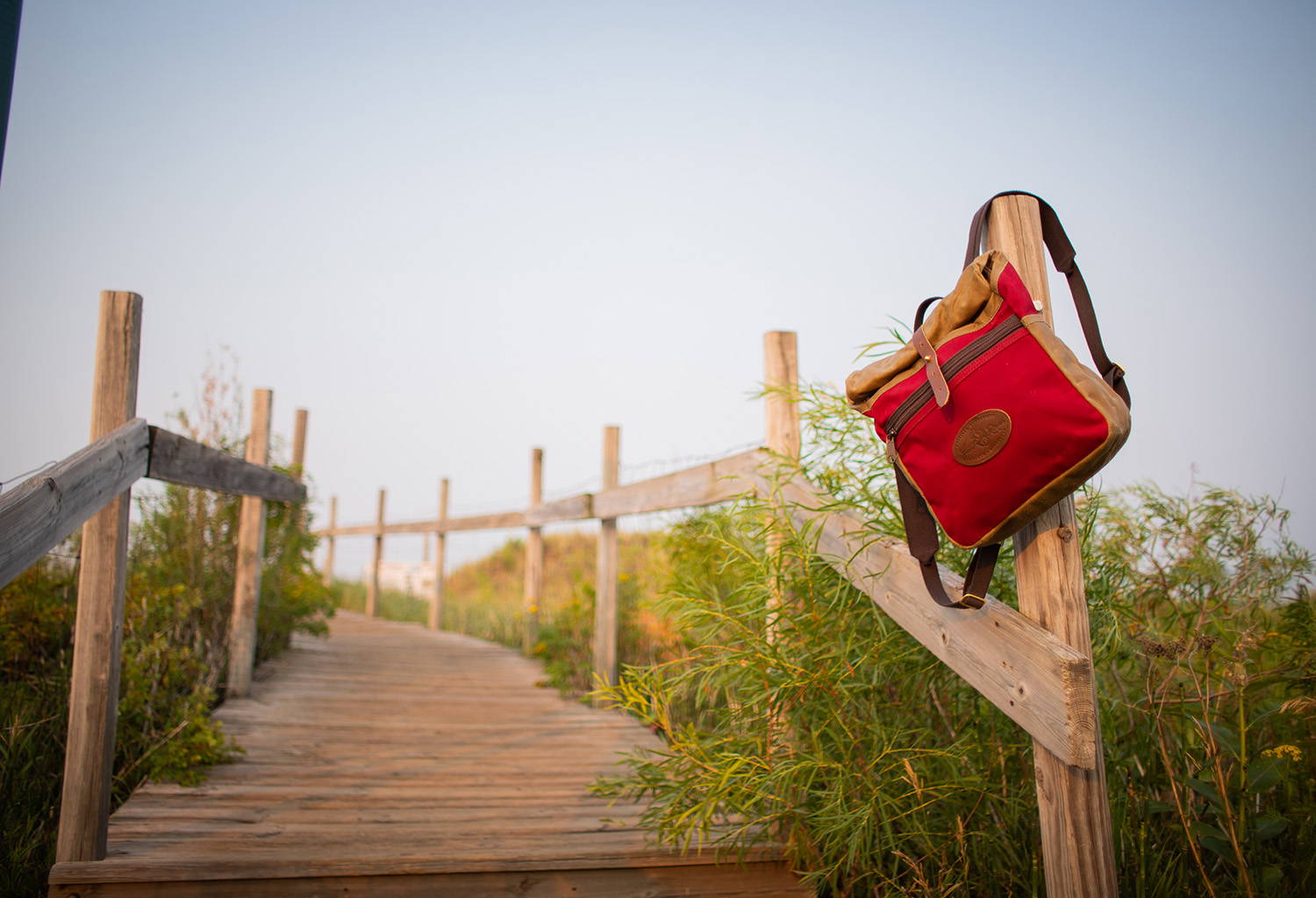 Love this pack!
I was looking for a slim day pack that could do field duty and also hold my slim 8.5 x 11 day planner. I love the web straps since the padded ones are often like adding a sock to an already tight shoe. I agree with others that the straps need to be longer, but I like that there are no dangling strap ends. The outside back pocket makes my planner and other papers so easy to access. I usually tuck the leather strap in the back pocket and just let the roll top flap over. The side pockets just fit my sunscreen tubes, and the zipper is sturdy enough to open one-handed. This pack is a win!
Great pack
We bought this for our 9 year old for his birthday and I think it will be a great size for him! Would be nice as a small daypack for an adult. The red is even nicer in person, very deep and rich, not quite as bright-it appears to be very well made! I do think a narrow stainless water bottle may fit the side pocket.
Old Glory Red Rolldown pack
A very well made pack that will be great for daily carry requirements. It's a little smaller than what I was expecting and the side pockets are quite tight for a water bottle but overall, it carries what I need and is very comfortable. The Frost River company has come through again, and I already own a number of their packs. It's a great colour as well, has garnered a number of positive compliments and is MUCH better than the vinyl and poor quality canvas packs that are commonplace and which quickly fall apart. You cannot go wrong with Frost River products.
Excellent for grad school!
I bought the large pack to carry my stuff as I bike to and from school. I find it's the perfect size for my laptop, a lunch, a couple books, and anything else I might need. The bag is a good weight and the roll-top design keeps my things packed tightly.
The canvas is excellent and the details of the pack are top-notch. I looked around for a long time before picking this pack and I'm beyond thrilled I chose it.
Great pack , just like every thing they make it's built to last. Great for day hike when you real...
Frost River is a great bunch of people who go out of there way to make sure your happy. All there stuff is top notch, and will stand the test of time. You can't go wrong with them. Would buy again. Thank's Frost River you guy's rock...Camper Joe