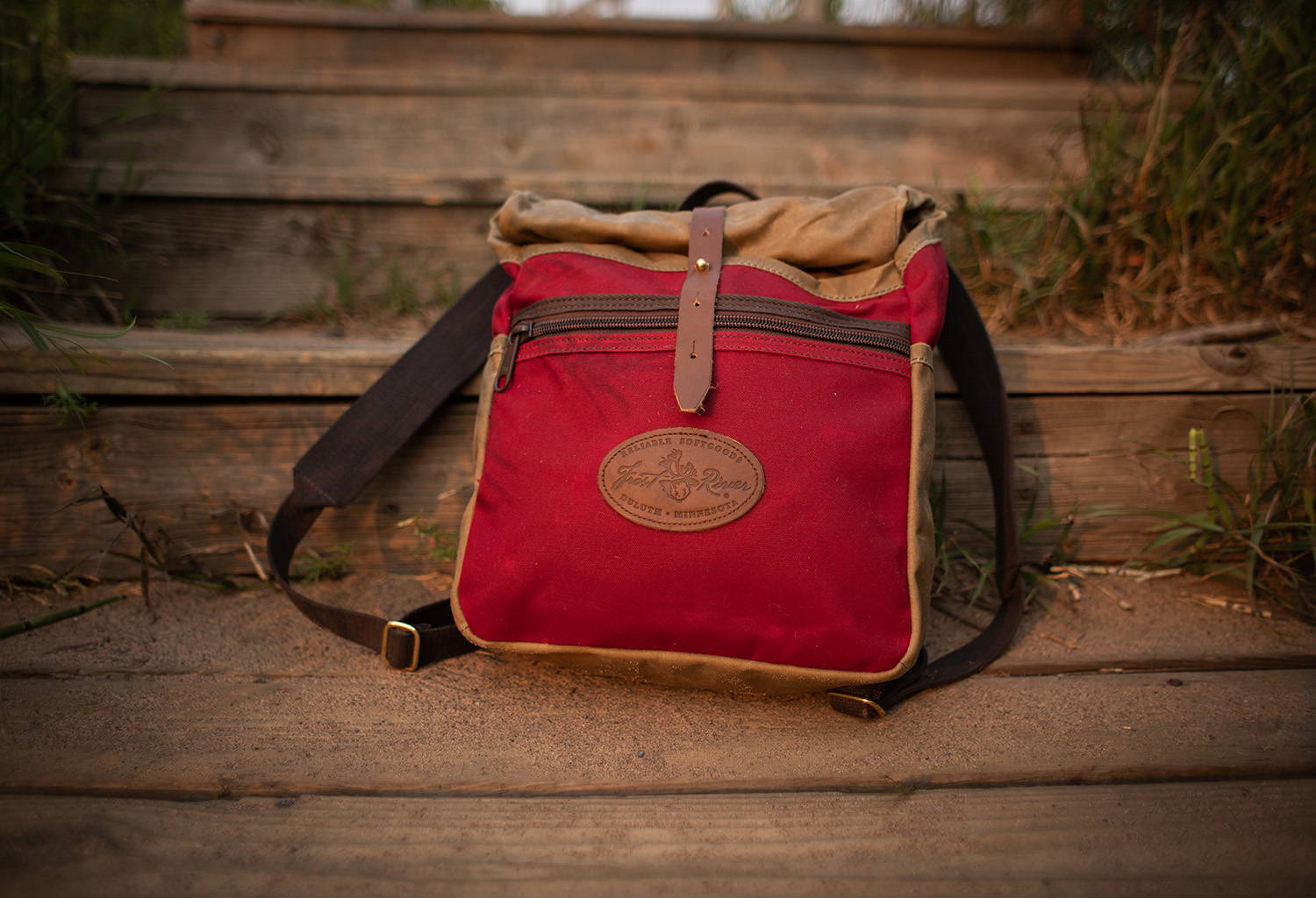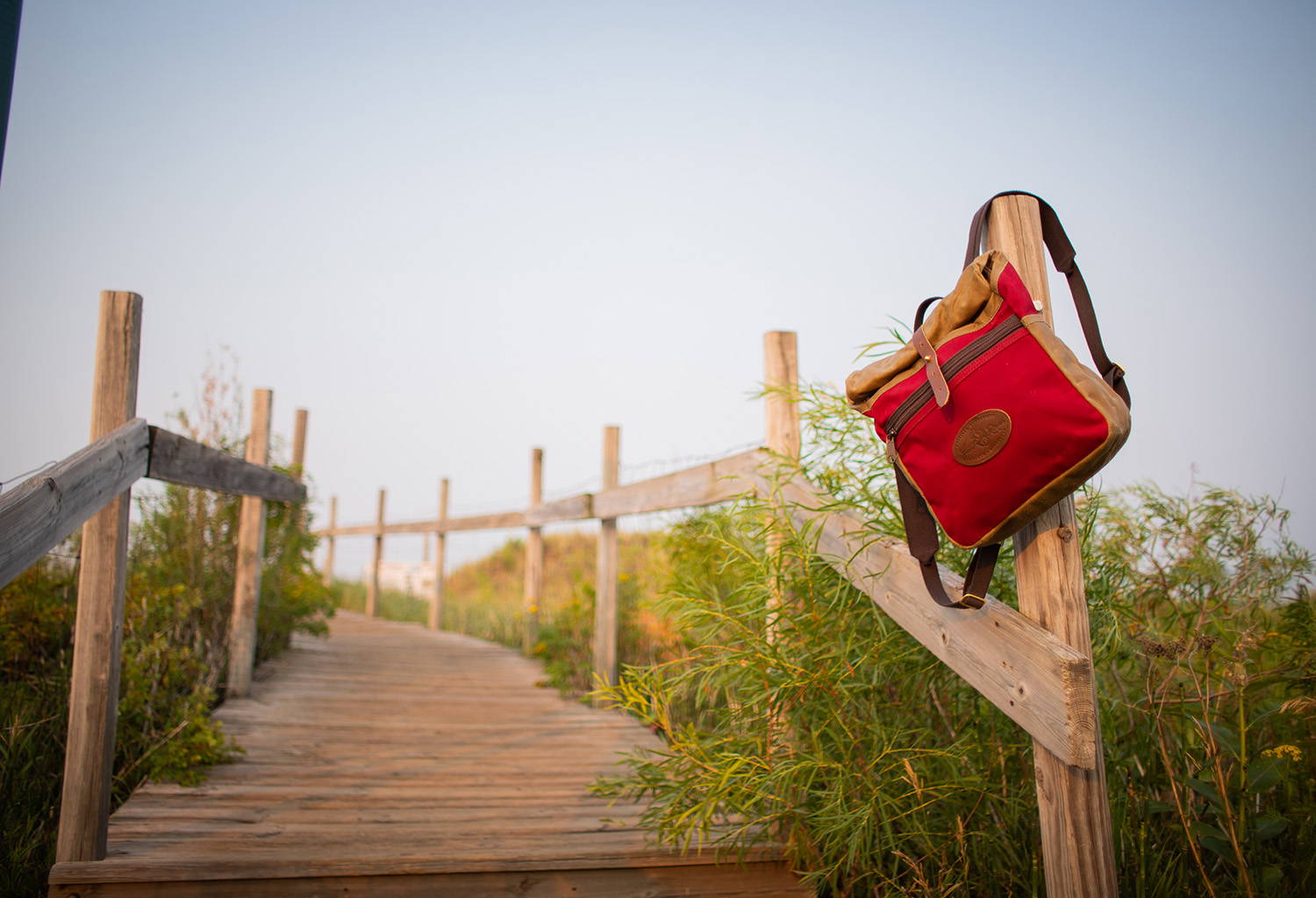 Great pack
We bought this for our 9 year old for his birthday and I think it will be a great size for him! Would be nice as a small daypack for an adult. The red is even nicer in person, very deep and rich, not quite as bright-it appears to be very well made! I do think a narrow stainless water bottle may fit the side pocket.
Old Glory Red Rolldown pack
A very well made pack that will be great for daily carry requirements. It's a little smaller than what I was expecting and the side pockets are quite tight for a water bottle but overall, it carries what I need and is very comfortable. The Frost River company has come through again, and I already own a number of their packs. It's a great colour as well, has garnered a number of positive compliments and is MUCH better than the vinyl and poor quality canvas packs that are commonplace and which quickly fall apart. You cannot go wrong with Frost River products.
Excellent for grad school!
I bought the large pack to carry my stuff as I bike to and from school. I find it's the perfect size for my laptop, a lunch, a couple books, and anything else I might need. The bag is a good weight and the roll-top design keeps my things packed tightly.
The canvas is excellent and the details of the pack are top-notch. I looked around for a long time before picking this pack and I'm beyond thrilled I chose it.
Great pack , just like every thing they make it's built to last. Great for day hike when you real...
Frost River is a great bunch of people who go out of there way to make sure your happy. All there stuff is top notch, and will stand the test of time. You can't go wrong with them. Would buy again. Thank's Frost River you guy's rock...Camper Joe
Fantastic Day Bag for a New Frost River Fan
I found this bag while searching for a replacement for my old and tattered Fossil canvas knapsack, which had been my day-to-day bag for years. I loved that bag but I love this one even more. The quality of my Frost River Bag is far superior, with sturdy stitching and fixtures that I'm confident will better stand the test of time. I also think it'll be easier to repair after wear and tear happens, lengthening its lifespan. The design is well thought-out with a secure inner compartment for things I want to keep tucked away and dry, and convenient outer pockets for things I want readily available. I chose the small size, which is perfect for everyday use. I can fit a water bottle, book, day planner, light sweater, wallet, phone and light snack in there, no problem. If I were buying this for a tripping day pack, I would choose the larger size. This was my first Frost River purchase and I doubt it will be my last.