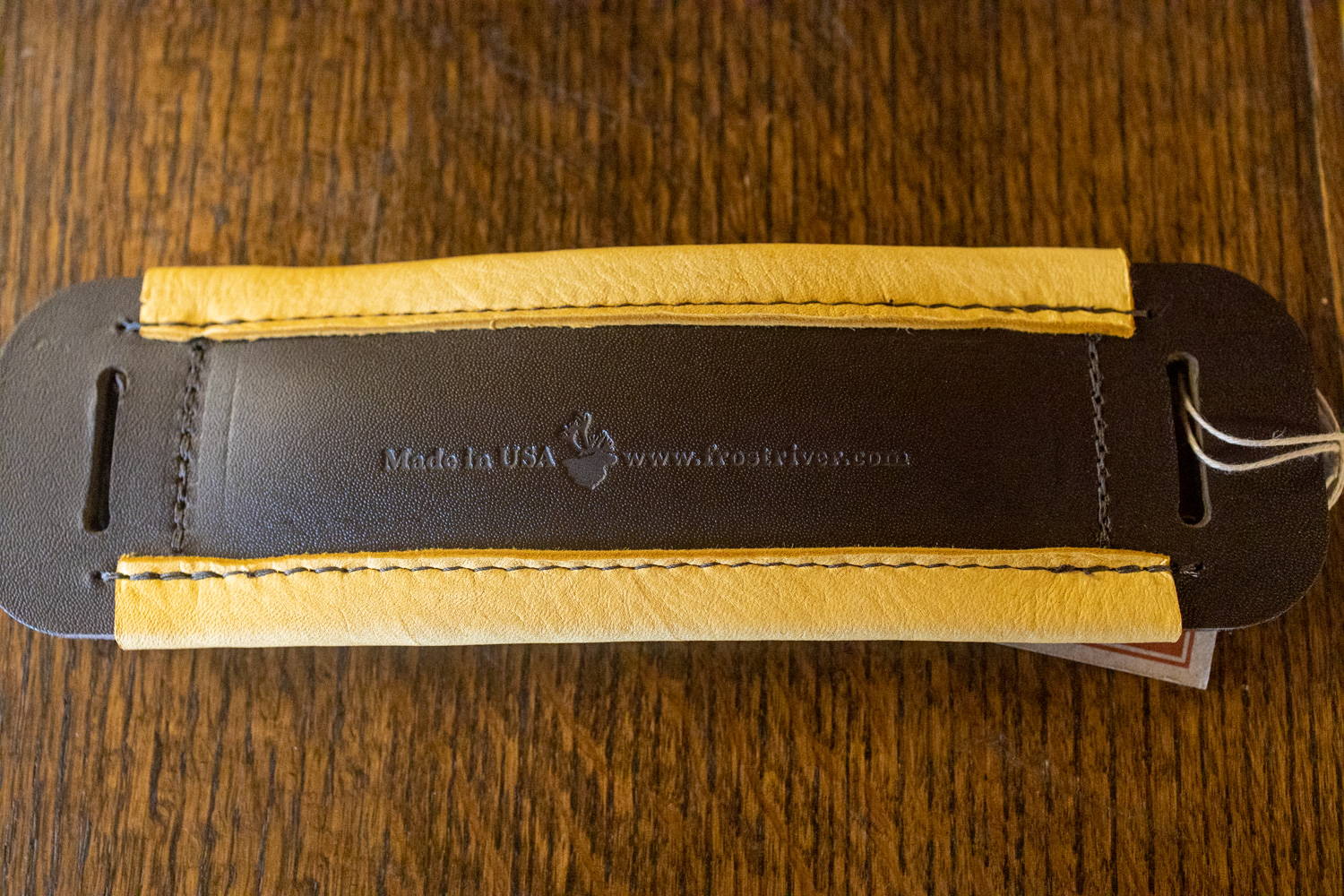 Great addition!
Good, sturdy leather pad that helps distribute the weight of the bag. Also good for keeping the strap in place if you one shoulder it! 👍🏻
It was very disappointing.
The pad had two scratches. Their lengths were 5mm and 3mm.I accept those scratches because there is no problem in using them, but I feel very disappointed.
Eases tail add-on
Excellent construction and very comfortable, this shoulder strap pad makes carrying my Frost River duffel bag much more pleasant.
Padded Shoulder Strap
Really stiff, high-quality leather -- breaking in nicely with some Leather Honey and flexing. Really nicely cushioned, does the job great and looks good. HOWEVER, at only $12, it should maybe be included with the bag, even if the price goes up a few bucks. Still, pretty much a necessity and cheap. Very much recommended, but would love to see it as a standard feature
Perfect
I used this to add some comfort to the strap on my medium format camera and it has worked perfectly! I may even get a few more for some of the other camera and camera bag straps in my collection.