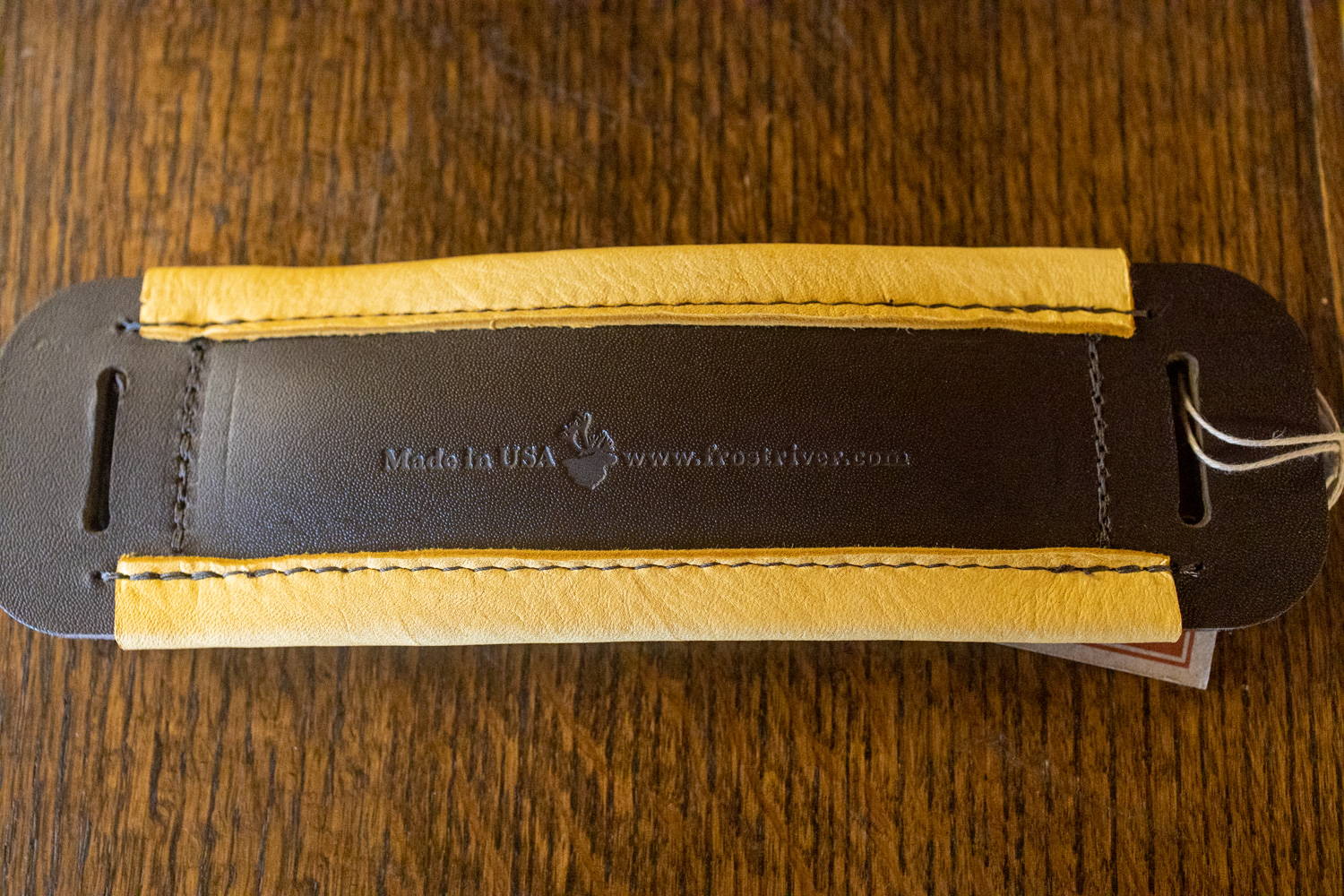 Eases tail add-on
Excellent construction and very comfortable, this shoulder strap pad makes carrying my Frost River duffel bag much more pleasant.
Padded Shoulder Strap
Really stiff, high-quality leather -- breaking in nicely with some Leather Honey and flexing. Really nicely cushioned, does the job great and looks good. HOWEVER, at only $12, it should maybe be included with the bag, even if the price goes up a few bucks. Still, pretty much a necessity and cheap. Very much recommended, but would love to see it as a standard feature
Perfect
I used this to add some comfort to the strap on my medium format camera and it has worked perfectly! I may even get a few more for some of the other camera and camera bag straps in my collection.
High quality
Bought the buckskin shoulder pad for the 1.1/12 strap for my badger claw leather works canteen holder beyond pleased just wAnted to thank frist river for great products and even better customer service
Shoulder Strap Accessories
These straps are top shelf and perfect for my Filson bag. The padded strap fit perfectly and was very comfortable. It was so good, I ordered a second one!