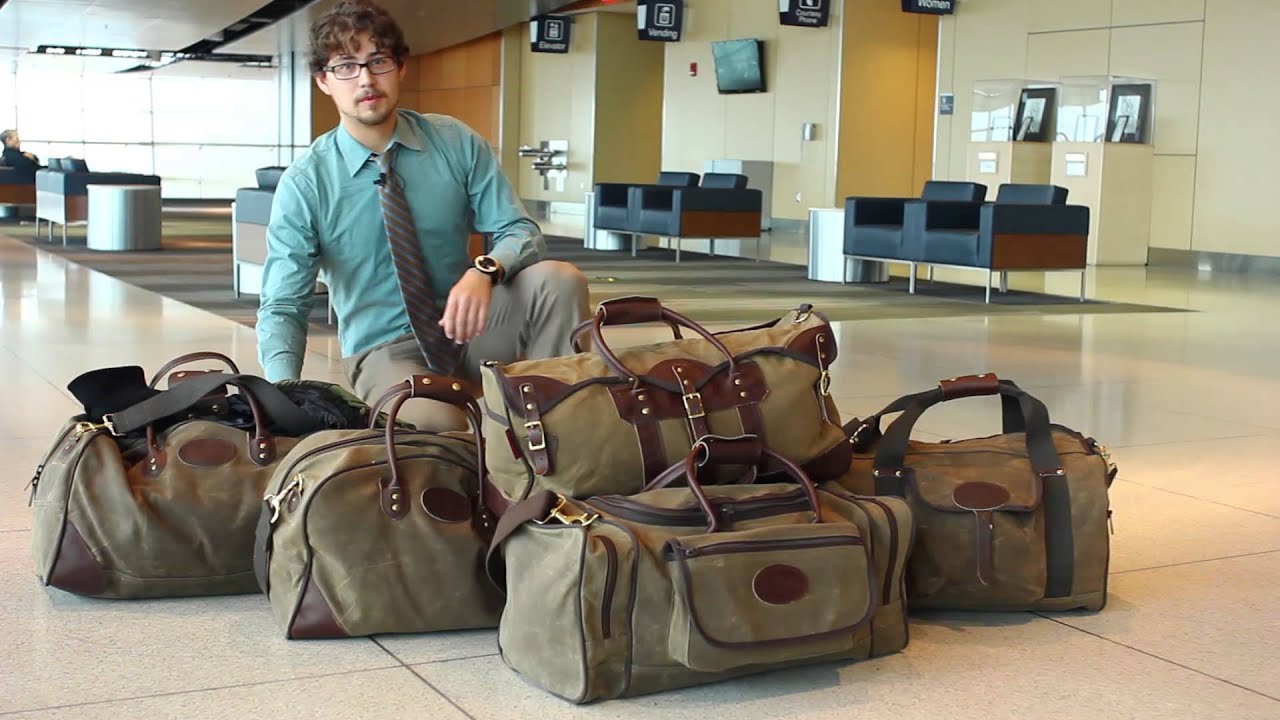 Perfect gift
This was the perfect gift. They love the size, durability, and especially the smell! 😁 It actually smells like handcrafted goodness.
We will be buying more soon to complete the set…
Thanks!
Exactly the bag I've been looking for?
This is the ideal size bag for a long weekend away. I purchased this as an anniversary gift. This was replacing a similar style from another company, that I purchased 5 years ago. This one is MUCH better quality, and oddly enough, it actually cost less.
The quality is impeccable!
The style is perfect.
The size is ideal.
I'm new to Frost River. This is the first purchase and it won't be the last. Thank you!
A working man's " flight bag"
As a guide who learned to pack simply and selectively, the small
Im Out duffle is a perfect size.
If you're drawn to rugged and traditional, Frost River goods will more than satisfy your needs. The brass hardware is strong enough to lead a horse!
Gem of a bag
After watching this company grow for a while I finally purchased my im out duffel as I personally like the classic look,and the quality and craftsmanship is impeccable,amazing stitch lines well thought out and having the 2" shoulder strap is amazing I also opted for the leather shoulder pad as well as I carry the duffle fully packed for work (lineman).I wanted this bag cause I believe in American made products and knew the waxed canvas could withstand the abuse of being thrown in tool bins floorboard of work trucks and whatever else.honestly surprised by the lack of YouTube videos on these allot of videos of the bushcraft bags but not much on luggage.I will also do my own honest video review on my YT channel to possibly help others in making the the decision.overall 10/10 in all aspects will be buying more products very soon
Thanks!
I got the I'm out duffel as graduation gifts for my son's 2 best friends. They looked amazing. And I can say for a fact, there was a part of me that wanted to keep one for myself.