Step Out of Work and Into the Wild
Bustling city streets, cars and people everywhere, walking down the road boxed in by buildings on either side.
Looking to take a step back from the stressors of everyday life but only have 30 minutes of your lunch break or a couple hours after work but still want the feeling of being one with nature without the planning and organization that it usually takes?
Well then if you are here in Duluth, you are in luck. Spread throughout the city are a multitude of greenspaces, parks, and even a nature reserve all contained in the city itself or in very close proximity. Ranging in size, offerings, and environment there is sure to be something that you are looking for whether it's the rumble of waves at Park Point, the tranquility of a gently flowing river at Chester Park, or the rustle of leaves and birds chirping at Hartley.
Access to these pockets of nature are integrated thoroughly into everyday life here in Duluth, making immersing yourself quite easy.
Some of our favorites:
Lester Park
Chester Park
Park Point
Lincoln Park
Many of these places allow for you to feel fully removed from the fact that you are within the city limits of Duluth! They transport you to a world where it is just you surrounded by trees, flowers, rocks and water.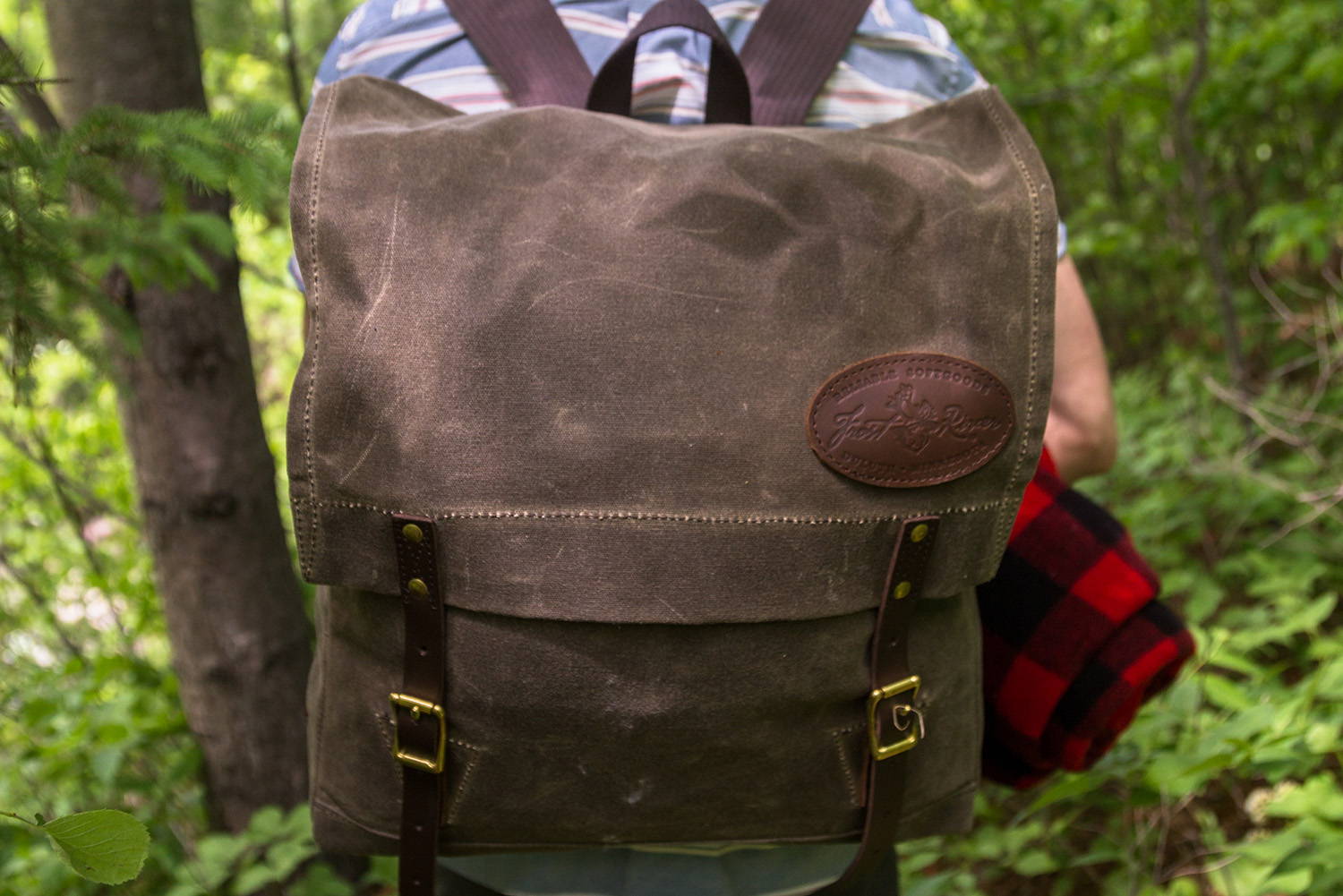 Sojourn close up. Image Credits: Colton Wojta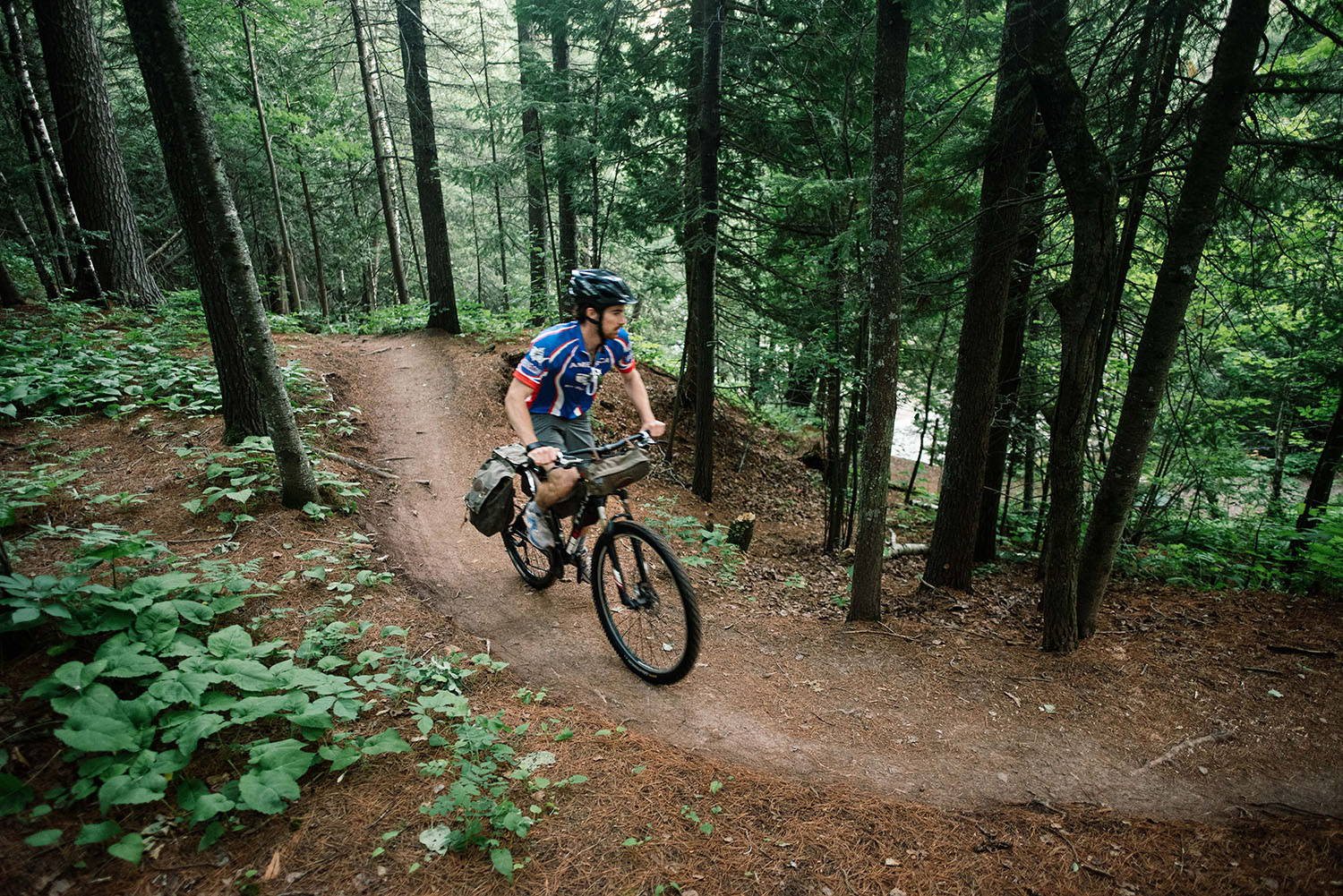 biking through the woods. Image Credits: Henry Elholm
Located on the east side of Duluth, right before you start to head up the highway towards Two Harbors right alongside the Lester River, it contains something for everyone with miles of hiking, biking and nordic ski trails ranging from beginner to advanced. There is also a playground, pavilion, and large greenspace that many people hold events at.
Located near UMD and alongside Chester Creek, it is a favorite spot for students looking to get a break from the hectic life that is being a college student. Chester is unique because on top of the hiking, biking, and nordic ski trails as well as the playground and greenspace there is also a small downhill ski hill serviced by one lift called Chester Bowl. Chester Bowl is a great place to learn how to ski or snowboard with many lessons being offered in a lower pressure environment than a larger ski hill like Spirit Mountain.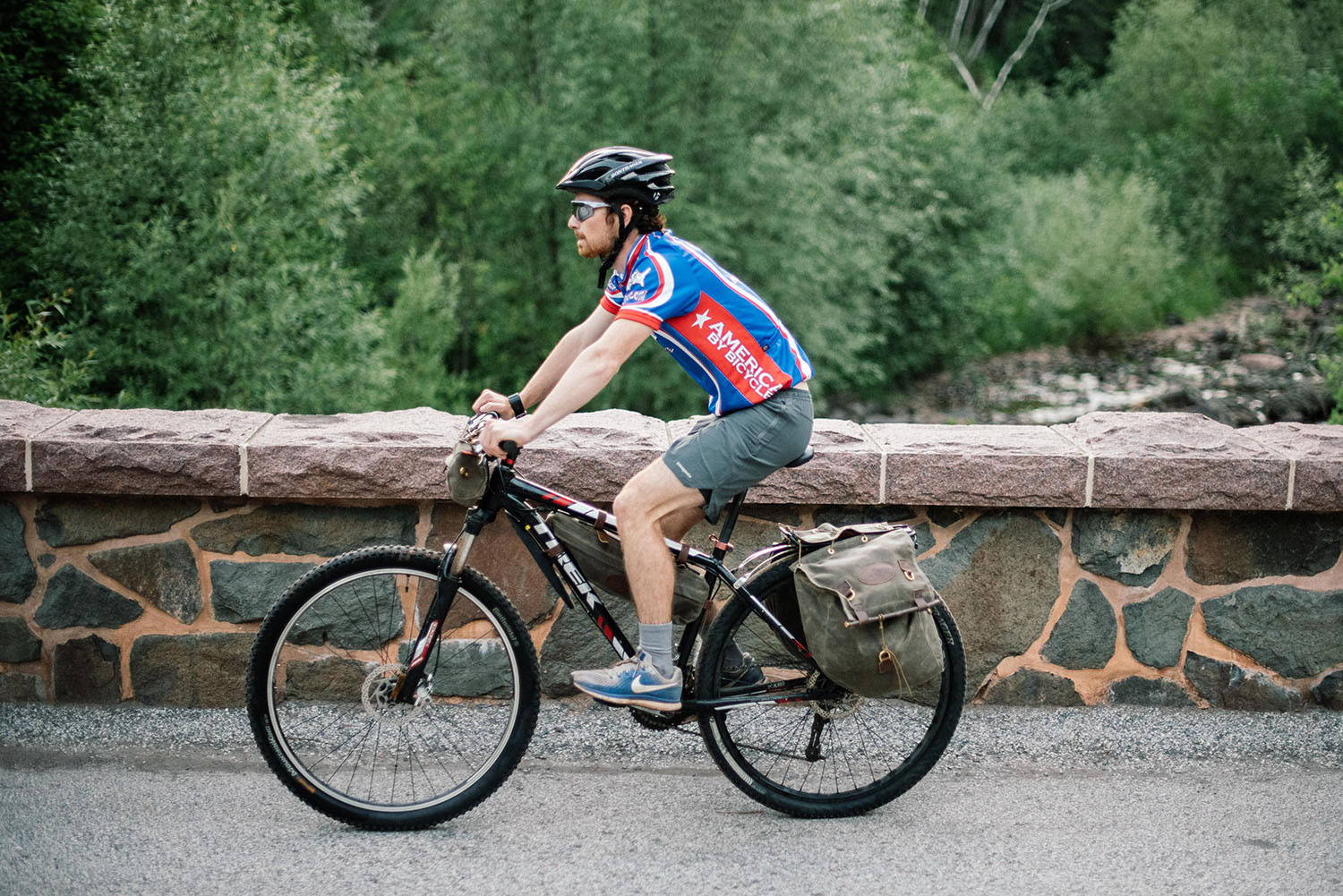 riding across a bridge. Image Credits: Henry Elholm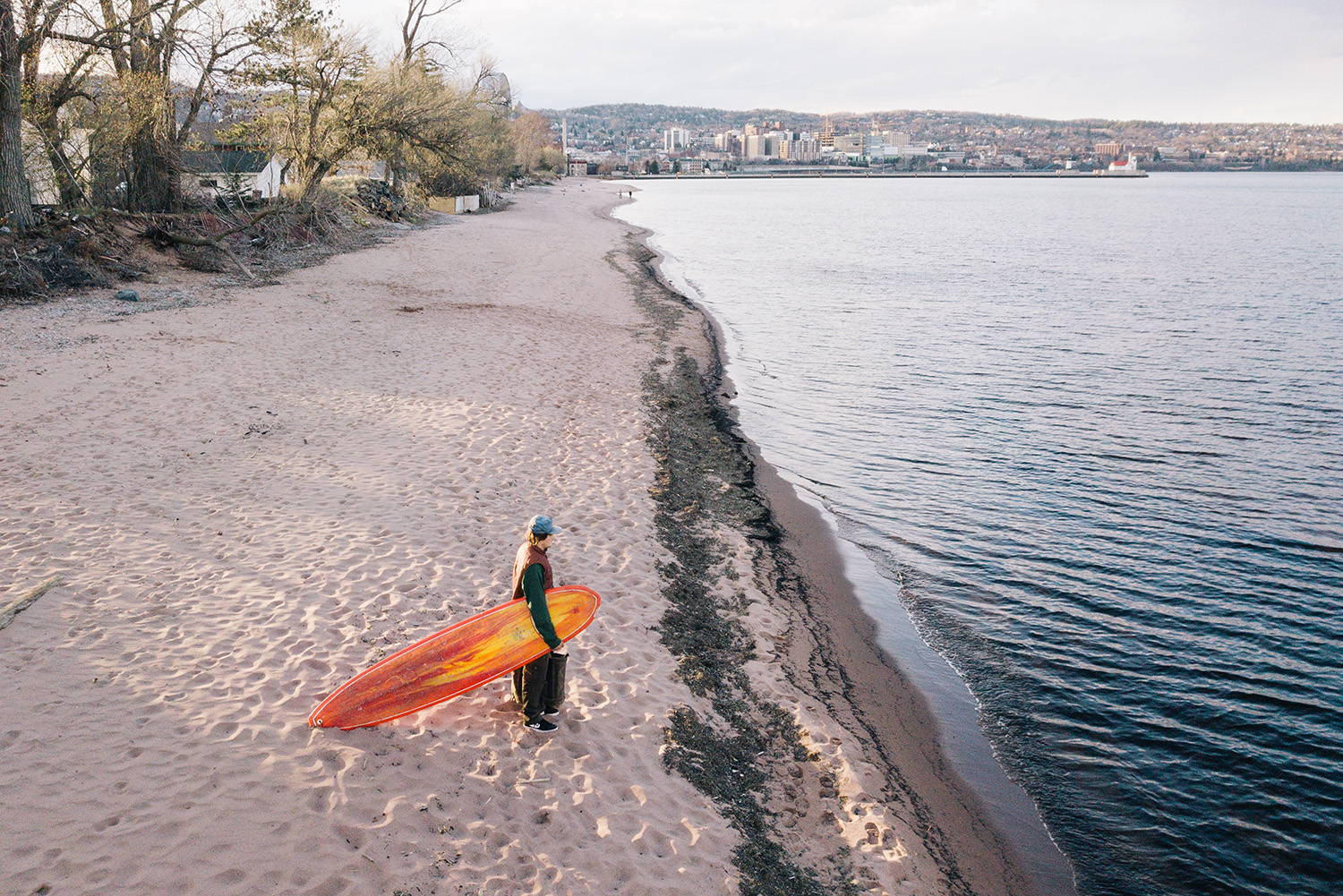 Park Point beach. Image Credits: woodscreek productions
The one park on this list that is a bit different than the others, Park Point is located across the iconic Aerial Lift Bridge. It stretches for miles down a little peninsula with many people living along it. But next to all the houses is a large beach that stretches the entire length and as soon as you cross onto the beach you're transported away to a sunny beach that feels like you're at the ocean, but minus the salt water!
Just a few blocks up the street from the Frost River shop is Lincoln Park, the namesake for the Lincoln Park Craft District that we reside in. Situated alongside Miller Creek it contains the typical hiking trails and playground that you can find in many of the Duluth parks, but also has disc golf and a pavilion that you can reserve. A little fun fact about Lincoln Park is that it is home to the first playground built in Duluth. It was built in 1908!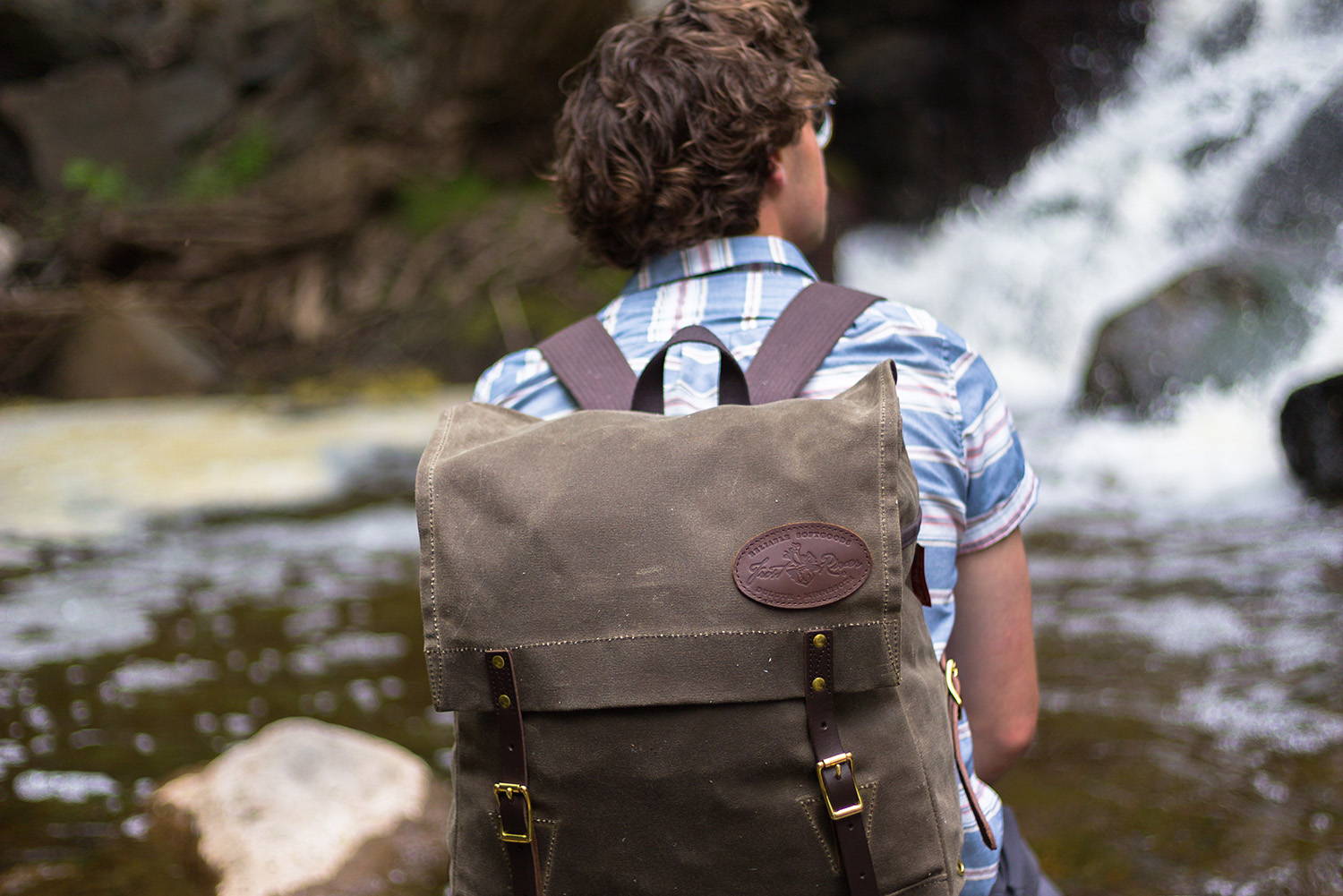 Pack near waterfall. Image Credits: Colton Wojta
This list just scratches the surface of the long list of parks and greenspaces that are all over Duluth. For a full list of all the parks with links to their respective pages click HERE!
Need a pack that can take you from work to the woods and back? Check out some of our favorites!