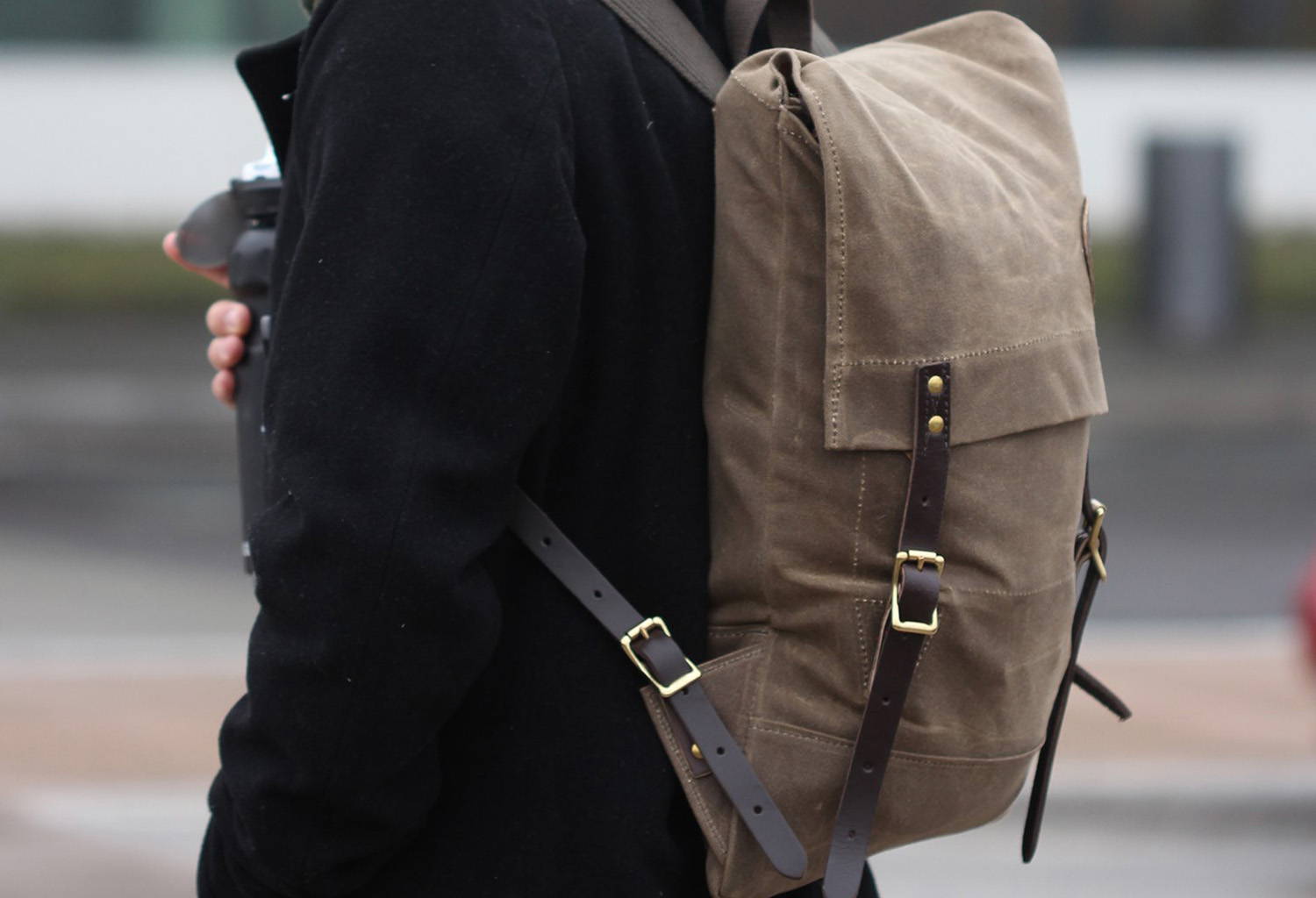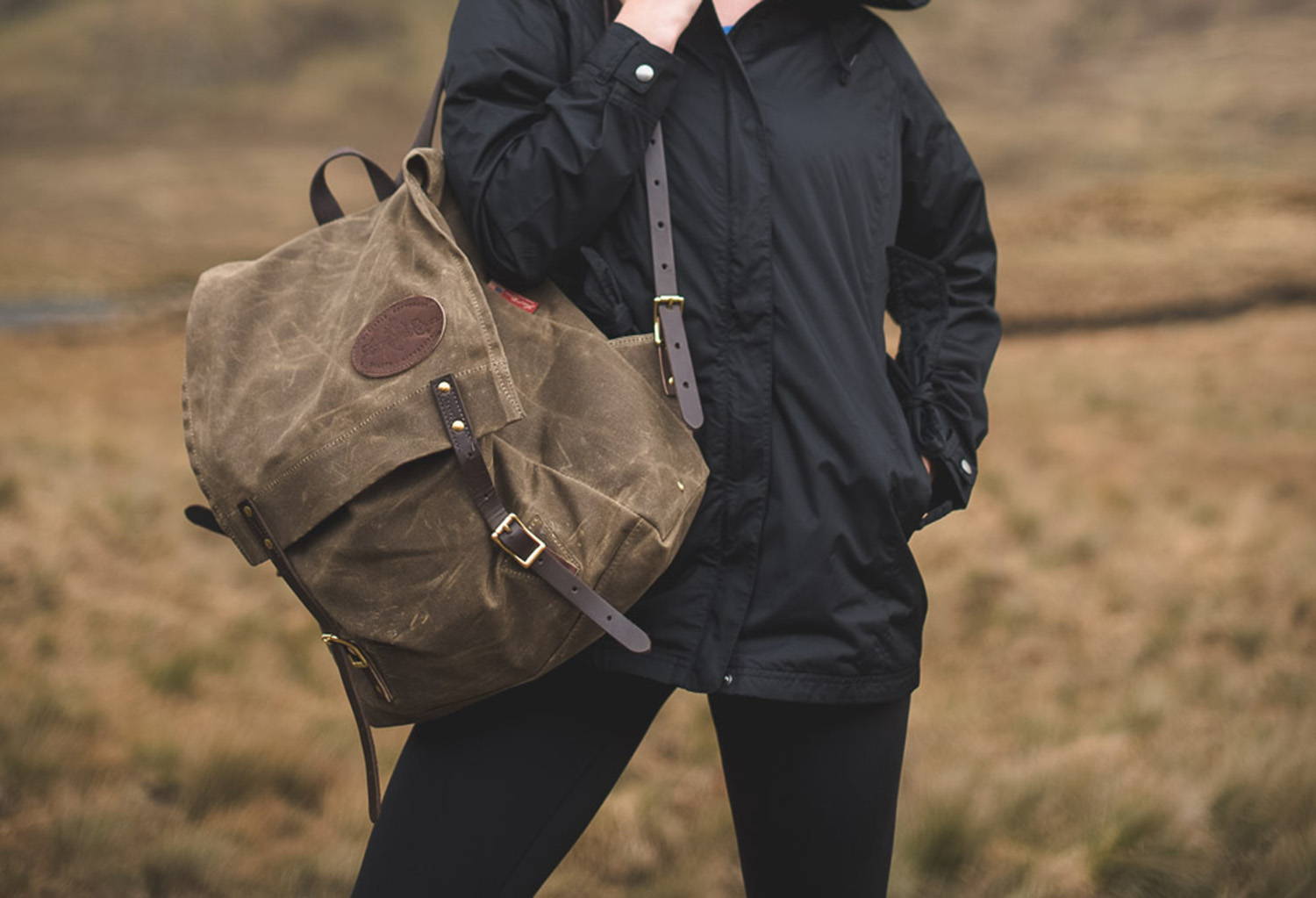 Travel Light with the Sojourn Pack!
I wanted a modest pack, something neither flashy nor unwieldly, yet made from the same premium materials Frost River uses on their most elaborate builds. With this and a specific size in mind, I looked for three other features—a computer sleeve, a double canvas bottom, and some clean lines sans fabric-piping. The Sojourn day pack in Heritage Black fit the bill. The padded-sleeve upgrade—a full-length, finely cushioned slip-pocket with a snap-closure—took it a step further. I wish more packs came with the option. Visually, the field-tan sleeve compliments the black canvas. Even more appealing however, the padding adds structure to the build, which helps the pack to stay upright when set down, and provides a softness against the back when carried. For the vigilant wayfarer, the padded-sleeve does a proper job of protecting a computer. But as other reviewers suggest for more perilous activities (or risky business?), shield the device in additional protection for peace of mind. An odd extra: for the traveling DJs out there, the Sojourn's size fits a cache of 12" records like a glove.
On to the other selling points! The double canvas bottom—another desirable feature not offered on all packs—provides added resilience against abrasion, as well as greater structural integrity. This built-in quality alongside the full-grain leather and solid brass hardware of the straps guarantees a secure haul. The adjustable cotton-webbing shoulder straps wear comfortably, while the rivets and stitching that lock all the components together leave nothing to worry about. The Sojourn's side-pockets easily fit half-liter bottles or other compact objects for quick access. A caveat however, bulkier items in these pockets cut into the pack's available interior space (or vice versa) making them less readily accessible when carrying a full load. The internal zippered-pouch makes a nice spot to hold the small, important things. The few compartments the Sojourn has I supplement with Frost River's accessory bags for additional organization (and because they come in waxed-canvas as well, they supply another layer of protection from the elements).
Minimalist by design, I admire the Sojourn pack for its unpretentious, clean looks. Its straightforward utility makes it a great everyday carry—a workhorse to load and to unload—for whatever the outing may bear. Whether marveling at the natural beauty of Japan's Northern Alps on foot, meandering through the bustle of an unfamiliar city by bike, or simply, picking up groceries from the market, the Sojourn pack keeps the hands free and the swag safe—in quiet yet discerning style. Particularly in black.
Thought it would be bigger, but great quality
This is my first Frost product. I tried the company base on. Social media "top ten list" on pack reviews. The quality is fantastic, but I didn't realize that the pack was not really thick at all. By that I mean it's kind of an envelope style. Fairly tall and wide enough for a laptop, but no depth. Like a laptop and no more than two college textbooks would fit into this bag. I will keep it, but I'll have to get another bag for what I was going to use it for.
The Usual Impeccable Craftsmanship
I purchased the Sojourn Skinny to replace a Duluth Scout Pack I have used for many years. The latter has never worn out, mind you, but I felt that its design was limited. The "Skinny" fits the body in a more streamlined way, even though it is slightly bigger, and the pack straps are long enough to accommodate a larger top load if necessary.
I had mixed feelings about the padded sleeve at first and still think that Frost River was wrong to discontinue the straight envelope version. But I've gotten used to it. I am a work-at-home writer who doesn't commute with a computer, and so the sleeve isn't necessary, but it offers a nice option as a carry on computer bag when I travel by rail or air. And...call me spoiled...I'm getting older and the added bit of cushion against my back is--well, let's just say I'm getting used to it.
I bought my first Frost River pack around fifteen years ago when I was traveling overseas to conduct book research. My overall impression is that their products have gotten better and better since then.
Sojourn Pack
Beautifully made, perfect size as your clothing/personal day pack on a canoe trip, or a carry-on. Good for a 2-3 days travel pack. I love packs like this; you can cram quite a bit into them, but not enough that they become annoyingly heavy. And Frost River's waxed canvas is essentially waterproof. I've had a couple of their packs for several years and nothing's ever gotten wet. Did I mention how much I love this thing as a carry-on?
Sojourn
Now is my favorite pack. I have the basket and isle Royale which I do enjoy. This pack is the perfect size for day hike or multi night outing.