Staying Safe in the Woods During Hunting Season
Fall brings many things, cooler air, changing colors, fewer bugs, and hunting season.
For those who want to get out into the woods to enjoy the cooler weather and beautiful colors but not participate in the hunting season, there are a few things to keep in mind to stay safe so you and the hunters can get the most out of the outdoors.
Know Hunting Season Dates
One of the most important pieces of information you can have is to know when seasons start and end in your area. This information lets you know what kind of hunting will be going on, be it rifle or bow, and what kind of animal. Knowing this allows you to plan to avoid certain areas or trails that may be more prone to certain kinds of animal activity as well as the hazards that can exist while you are out hiking. Hunting seasons vary depending on where you live so make sure to search for where you specifically live to make sure that the information is accurate.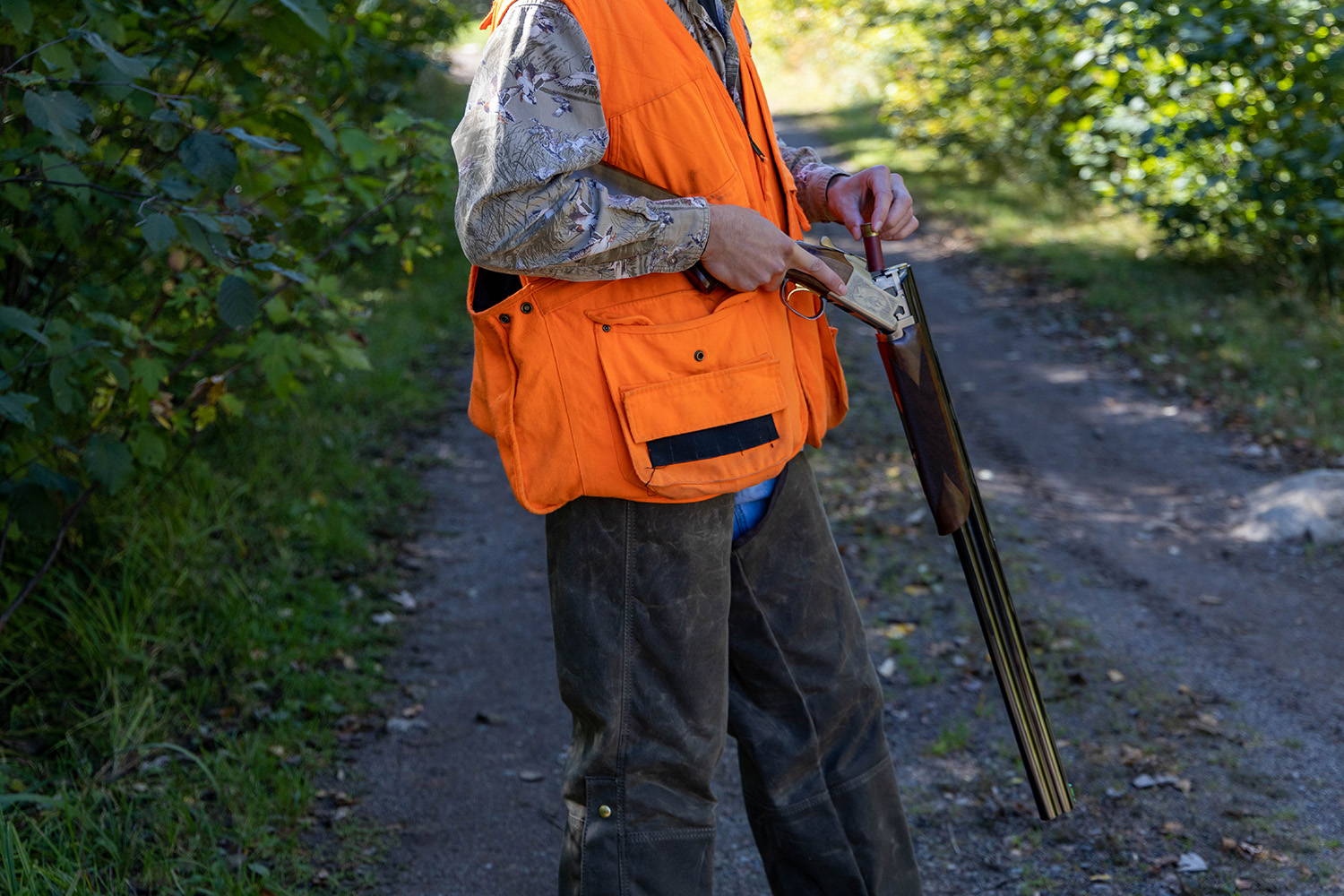 Unloading a gun. Image Credits: Isaac Hatch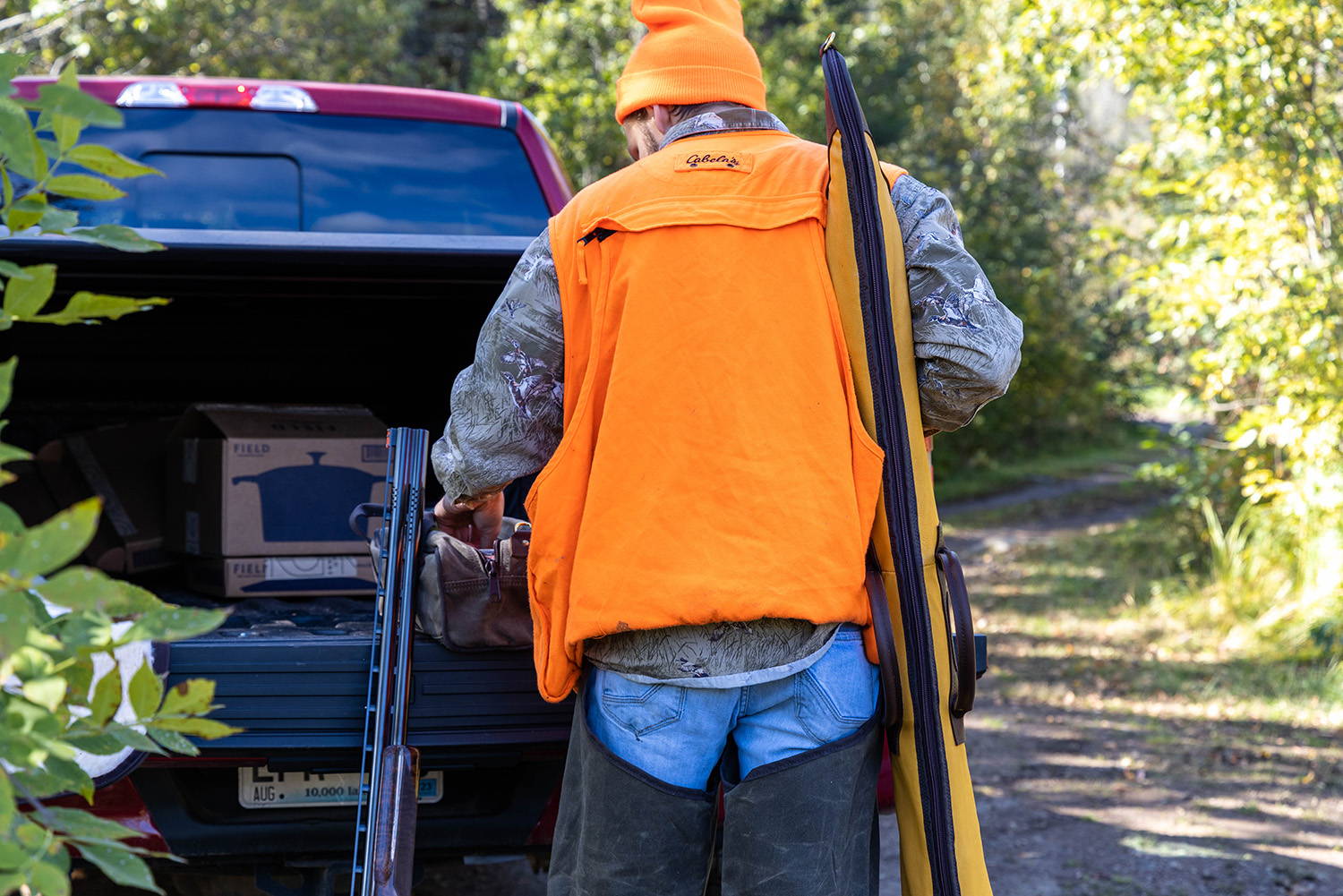 Unpacking gear. Image Credits: Isaac Hatch
Hike Where Hunting Isn't Allowed
If hiking during hunting season makes you uncomfortable or nervous, there are many ways to get out still and enjoy the outdoors while minimizing stress. The best way to do this is to hike in areas where folks are not able to hunt. Many places such as city and town parks, national parks, as well as conservation areas are great places to hike as they are focused more on hikers than hunters so they can minimize the possibility of being in a hunter's area.
You will most likely want to avoid national forests, trails that are near or cross through private land, and wildlife management areas as these are very popular places for hunters. It never hurts to do some research to see where hunting is and isn't allowed in your area so you can work around the areas where hunting is most prevalent.
Tell Somewhere When & Where You're Going
Let someone know when and where you are hiking
This one is a good thing to do no matter the season but it can become especially important during hunting season. It is as simple as texting a friend or telling a family member what trail you are planning on hiking and what time you plan to leave and return. This allows for someone to be able to get help if it ever becomes necessary and can give both you and them peace of mind.
Wear Blaze Orange
It may not be the most fashionable color but blaze orange really can make a huge difference in your being visible and being seen. Check out the video for a great explanation of why blaze orange is effective and highly recommended for everyone in the woods, not just hunters, during hunting season. If you don't own any blaze orange, any bright-colored clothing will be better than nothing. With that, stay away from green, brown, tan, and grey. The goal is to stand out, not blend in.
Video by Kalkomey Enterprises LLC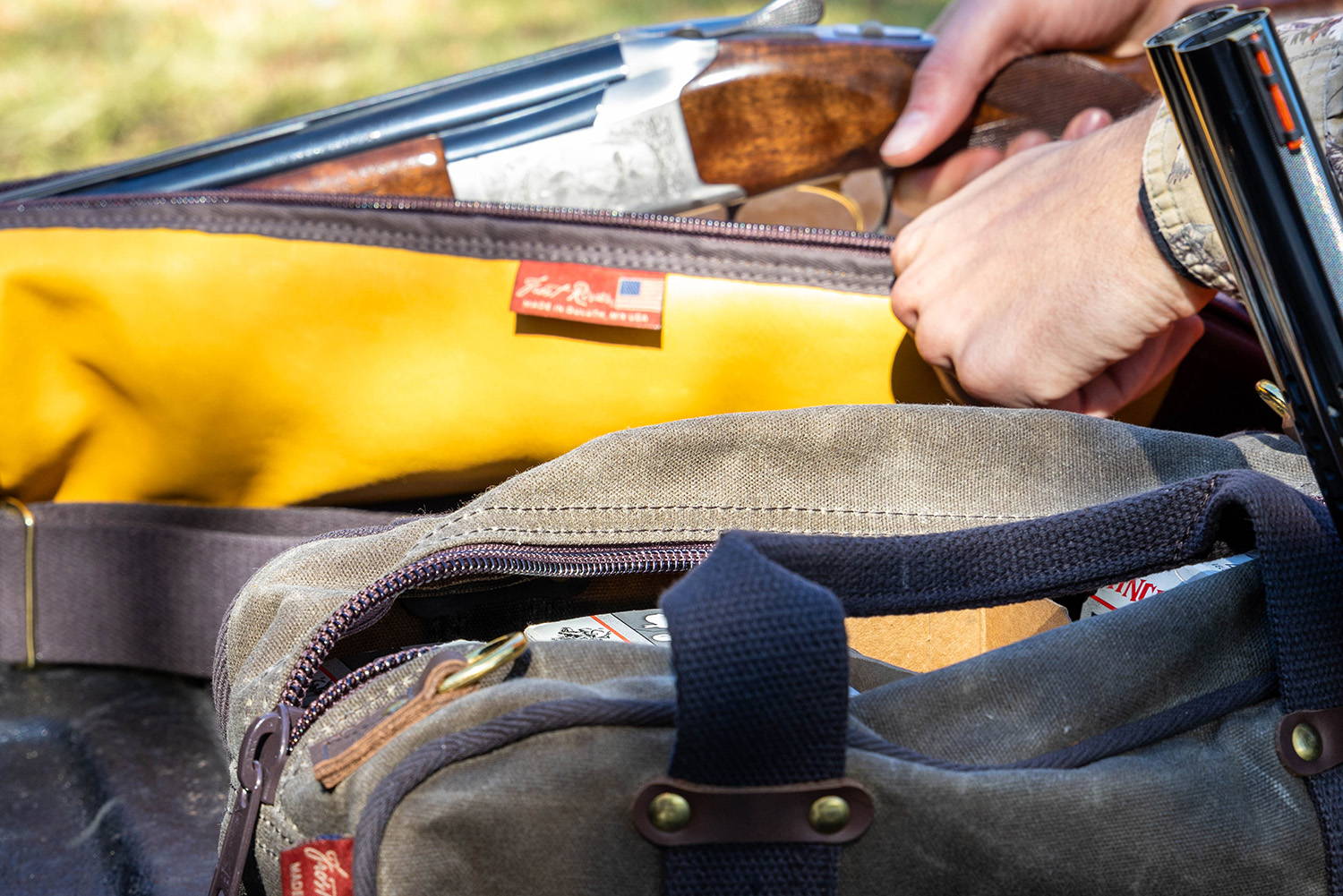 Shell kit and gun case. Image Credits: Isaac Hatch
Keep your dog close or at home
Hiking with your dog can be a great way for them to get exercise and for you to have some company but the woods during hunting season may not be the best place for them. The best advice is to leave them at home if you plan to venture out onto trails that are near hunting areas but if you do bring your dog make sure that they are on a leash the entire time. No matter how well trained your dog is off-leash, all it does is potentially put them more at risk. It also doesn't hurt to get some blaze orange for them as well if they are coming along.
Time your hikes around peak hunting activity
Lastly, another easy way to minimize your chances of running into hunters is to avoid peak times for hunting activity. Wildlife and in turn hunters are more active at dawn and dusk. This means that if you plan to hike in the middle of the day instead of the morning or night, chances are that there will be fewer hunters out. Along with this, trying to keep your hikes to weekdays can also mean fewer hunters out and about as most folks will be at work, not in the woods.
A final note, most hunters will tend to go to areas where they won't run into anyone else as hikers and people generally scare off the wildlife that they are there to hunt as well as to be safe so chances are you will not encounter anyone but it is better to be prepared and plan ahead than run into trouble.
Have a hunter in your family that is in need of some new gear or do you want to pick up some Frost River gear in blaze orange to prepare? Check out our assortment of hunting goods and our hunter orange collection!