A Look at Arches National Park
After our recent trip out west to Utah and our stop at Arches National Park, it prompted us to learn more about the unique geological features and the park as a whole. We thought it was cool enough to share.
According to the Utah History Encyclopedia, the start of Arches becoming a national park is credited to a miner named Alexander Ringhoffer. He was traveling through the area and was extremely moved by it so he reached out to Denver and Rio Grande Railroad officials asking if they would have an interest in developing the area into a tourist attraction. The National Park Service eventually heard about it and was designated as a national monument in 1929 by President Hoover before becoming a full-fledged park in 1971 courtesy of President Nixon. If you want to learn more about the journey of the park click here.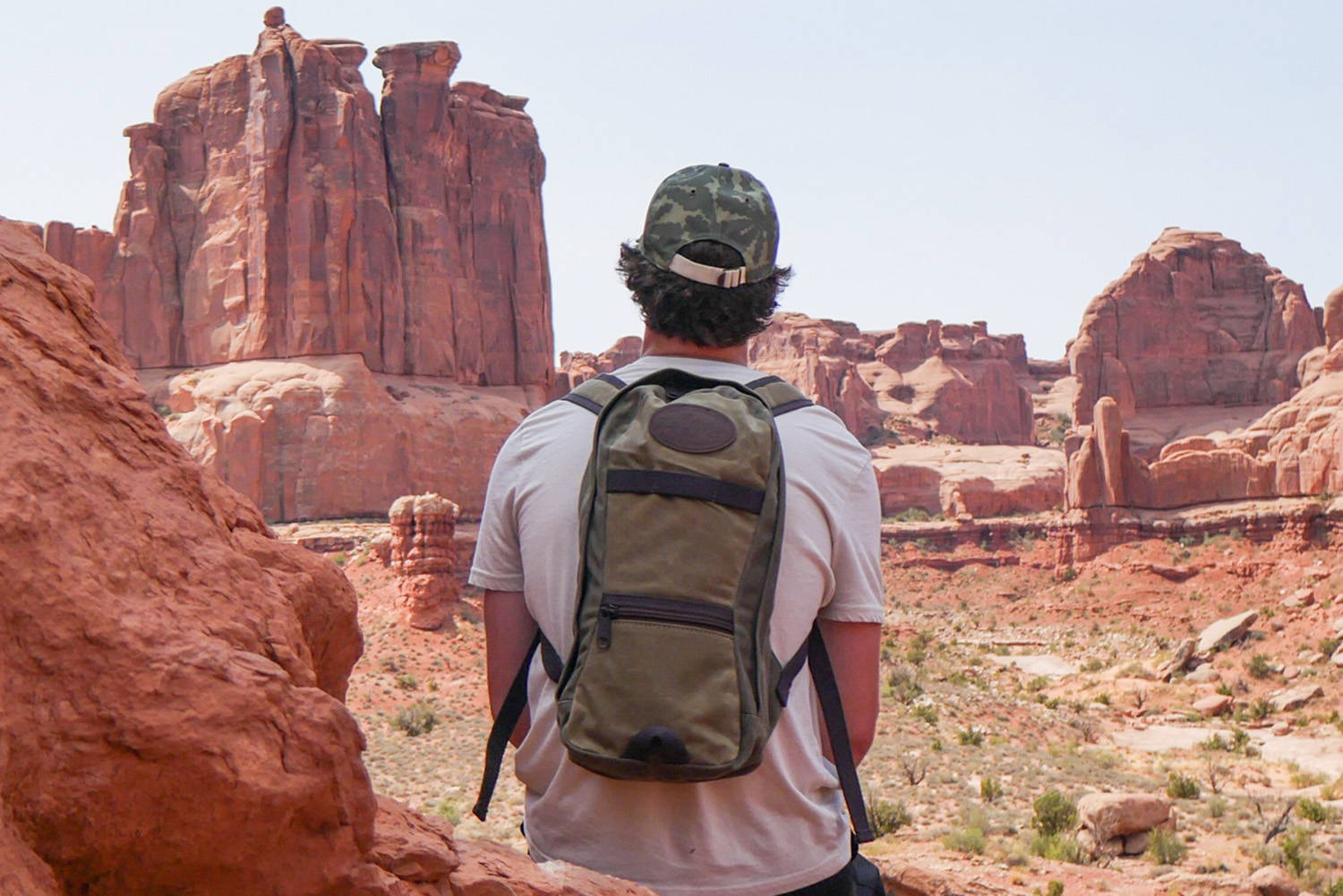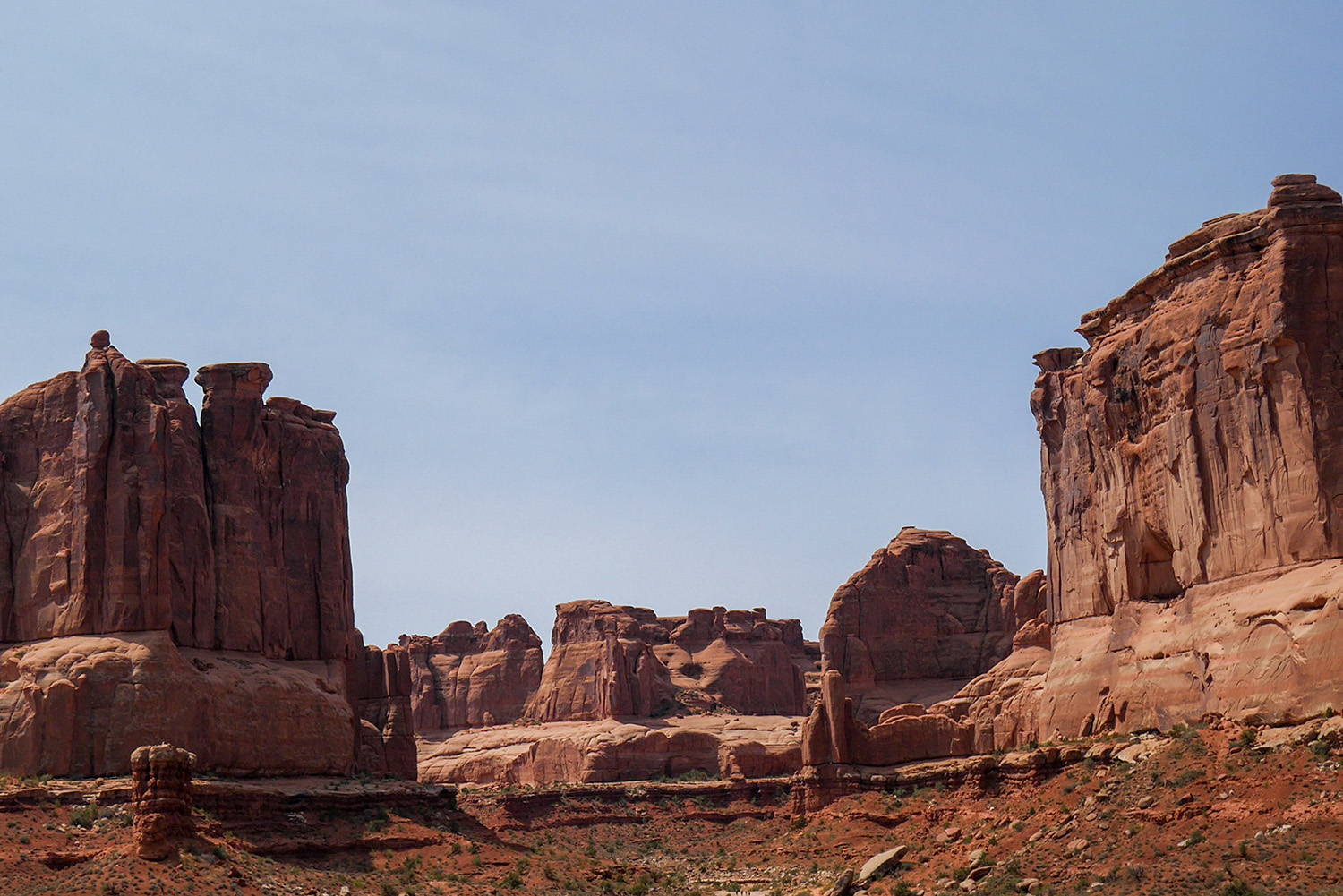 For those that like geology, Arches is a unique place. When you look around you primarily see the iconic salmon-colored sandstone that many associate with the southwest. That sandstone is Entrada sandstone. There are many other types scattered throughout the park as well.
The basis for how the arches, towers, and other unique structures scattered throughout the park starts with salt. Crazy right? The area that the park sits upon is a giant salt bed that formed ages ago after the sea that covered the area dried up. It got covered in layers and layers of debris which in turn were compressed into rock. The weight of the rock layers caused the salt layers to liquefy, shift and break, creating the domes, fins, and cavities we see. The many archways that the park is known for developed over many years as rainwater worked its way into the fractures in many of the domes and fins slowly eroding its way through the weakness. In winter, it would then freeze and expand, breaking off rock pieces and eventually creating arches and other structures. If you are interested in learning more, check out the NPS resources.
One of our best hikes while at Arches was hiking out to the delicate arch. This hike is just over 3 miles and took us around an hour and a half total, this included stopping for pictures and water. Difficulty-wise, we thought this hike was slightly strenuous, it is good to note that we did this hike in the middle of the day in the summer so it was very hot, which definitely contributed to this. There is a fairly well-defined and worn trail most of the way with signs in the sections where the trail is less clear. It is a very popular hike so there are lots of people most times of the day. There is minimal to no shade depending on the time of day. Lastly, parking is limited and can fill up quickly so that is something to be aware of. If you are looking for more information check this out.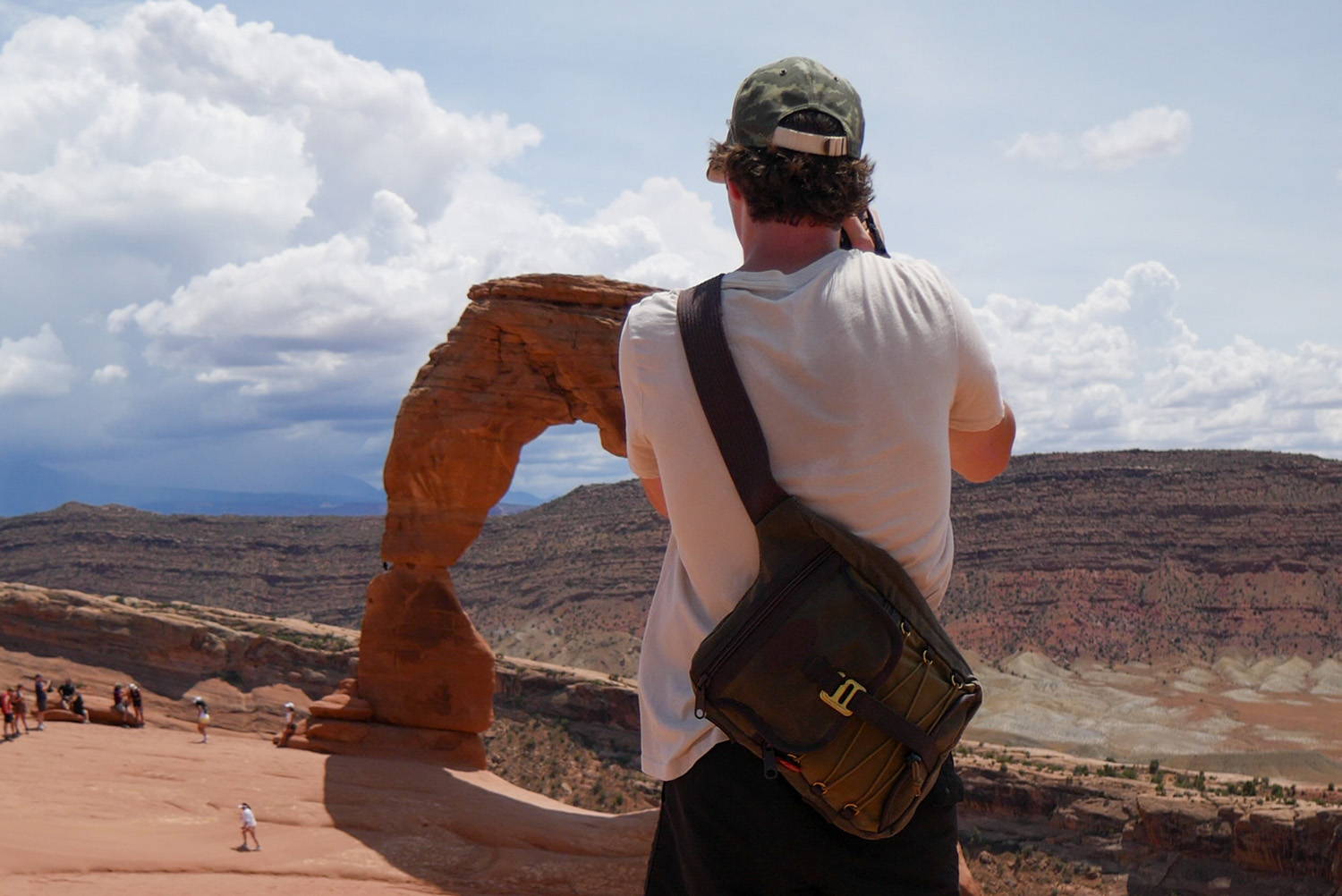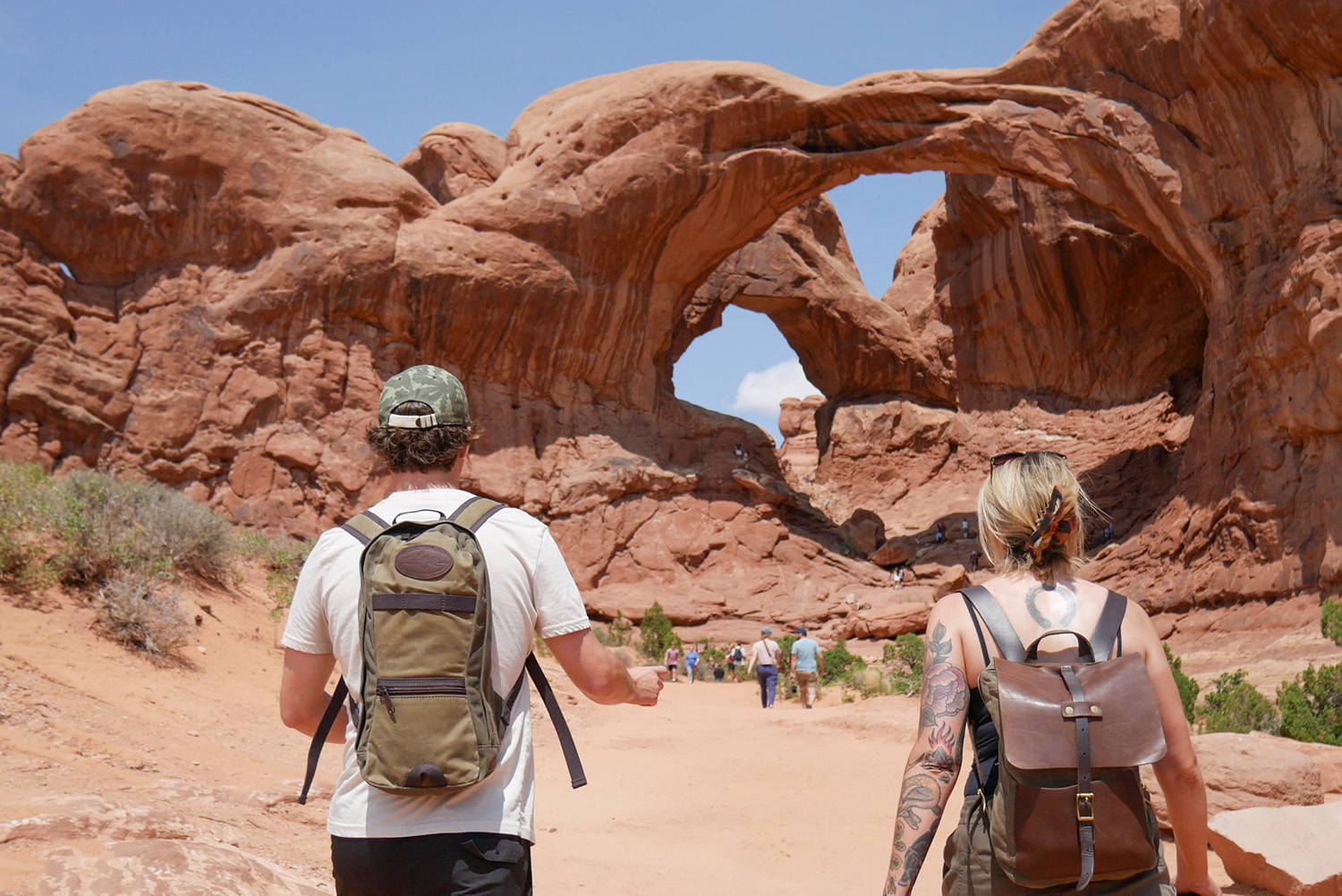 Make sure you make an entrance reservation but show up before that time! Arches is one of the most popular parks, so it gets bustling. Depending on the time of year, you will most likely have to spend some time in line to get into the park. We had to wait for around 30+ mins when we were there in July to give some context, so PLAN ACCORDINGLY.
BRING WATER! Once you are past the visitor center at the entrance, there is no place to get water so pack more than you think you will need, especially if you are visiting in the summer as it is regularly around or above 100℉.
Be conscious of where you walk. This one may seem like a no-brainer but the desert is a delicate ecosystem that humans can have a significant impact on, even the dirt can be fragile. Stick to the marked-out trails and paths and do your best not to stray from them. You could cause damage without even realizing it.
Want a way to track the parks you have been to and learn about them and others? Check out our National Park Map! It is the first installment of a series that will eventually cover the entire U.S. so get your hands on one today!