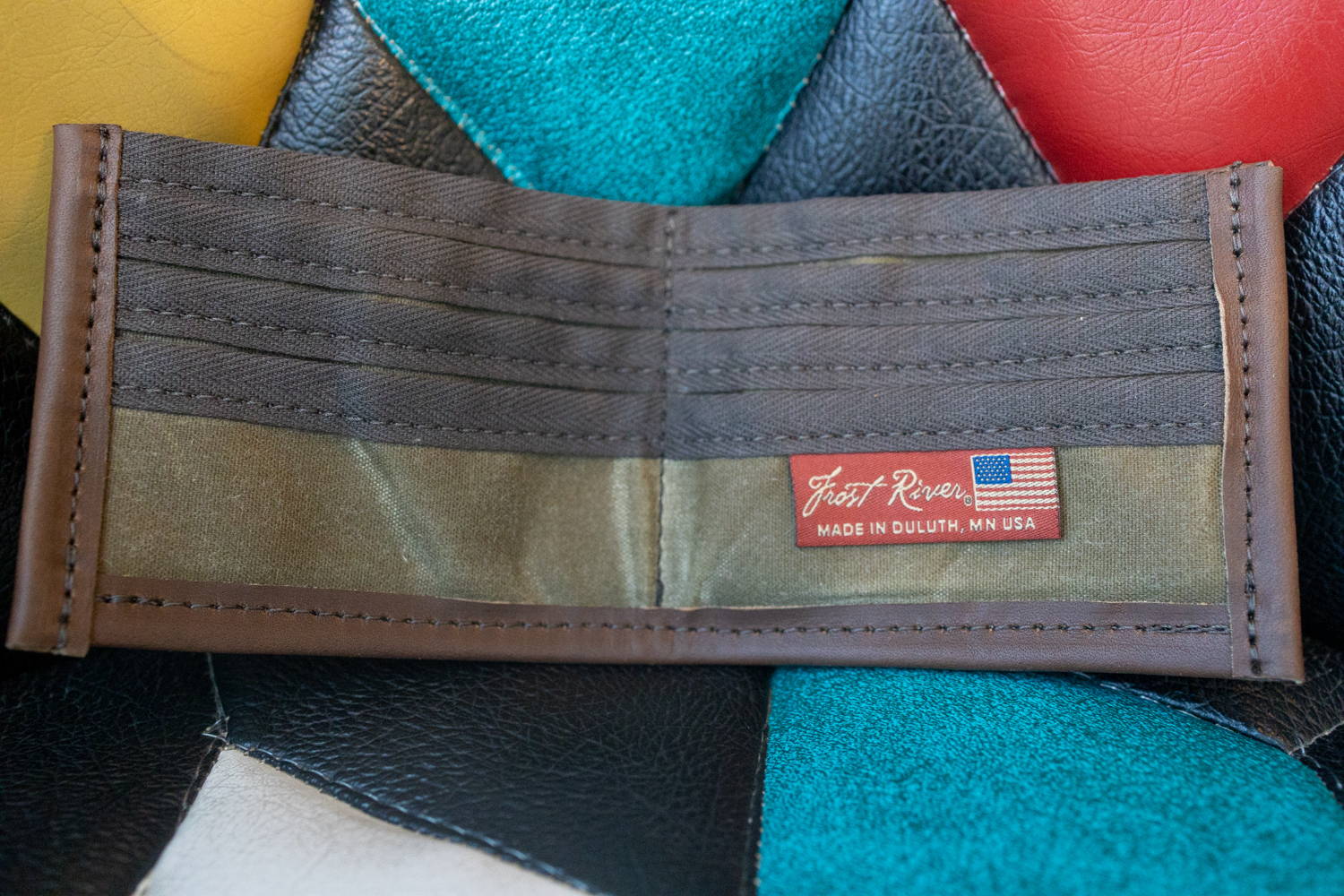 Another quality handmade product
It is what they say it is. Handmade in USA quality. It will probably last forever. It isn't a small wallet but being bifold it's not too big either. Very happy with my second purchase. Thank you again you guys are great!!!!
Very easy to use
I bought this from Japan.
Leather wallet
This wallet is really nice. I have bought it for a Christmas gift so it hasnt been used yet. But it is thick and nice quality of material and is sewn together nicely with no blemishes. It is not prefolded so will take a bit to break in. Overall very happy with this purchase:)
Leather no-fold wallet
Great, sturdy wallet that will last forever!
Great Wallet
Quality craftsmanship. Heavy duty leather and canvas construction. I forsee it lasting many years to come. Only thing that might be a negative for some people is its a bit bigger/bulkier than a lot of other wallets. I assume the added bulk comes from being made out of actual leather and not cheap fake leather or leather lined stuff from your local Wal Mart. The added bulk is not an issue from my point of view but is worth mentioning. I'd recommend this wallet.