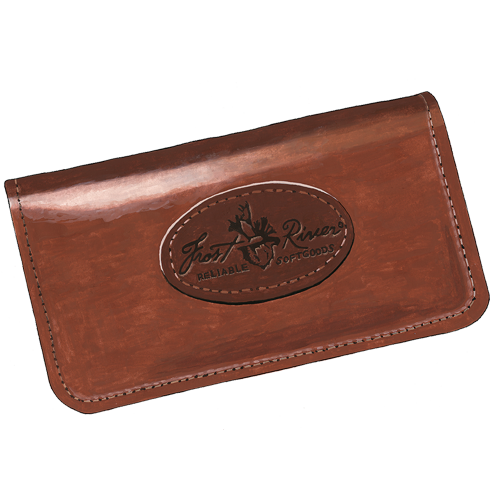 check book cover
stitches are uneven. leather too harvey. over priced
Beats Bank's Plastic Cover...
by a light-year. The Red Wing leather FR uses for this & all its products is excellent--thick but pliable, tough yet with a nice " hand." Apply some Pecard's leather dressing a couple times a year, & it should last forever. It's difficult to find aftermarket checkbook covers these days. I think I wrote two checks all last year, but if you carry it with you to enter debit card purchases as soon as you make them, you'll always know exactly how much $ you have. At $30, this checkbook cover is a real bargain. I paid about that 40+ years ago for a similar one at a fine men's store.
Leather Check book cover
Love the quality of the leather, really, really nice. Had another leather cover, which I had for over 50 years. It was a vintage leather checkbook cover which was lost by accident. This cover will last a life time also.
Check book cover
This is a well made product and will give me many years of use, Thanks.
LEATHER CHECKBOOK COVER
Very sturdy and perfectly made. It smells nice, too.