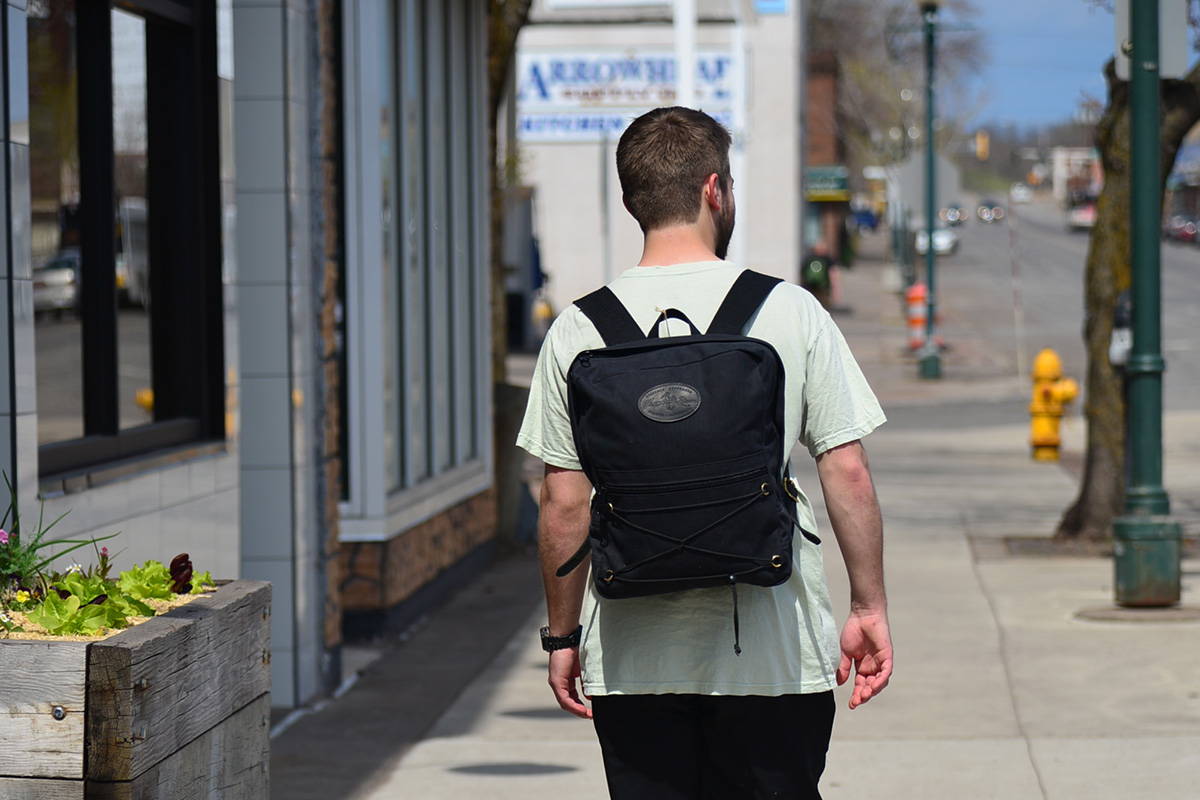 Daily backpack
It's my 3rd daily backpack Frost River in 10 years. I carry this every days, everywhere.
I searched a long time for a better bag, but, i never found.
For me, this one is the best ;)
Heritage Intinerant Pack
Impeccable canvas quality, zipper flys smoothly, wide supple straps. Stylish everyday carry.
Amazing Build & Amazing Quality
I looked for many weeks for a backpack that had waxed canvas and leather and was made in the USA. I was so happy to have found the Itinerant Premium...as an added bonus, the leather closely matches my Redwing Rangers! This pack looks amazing and you can tell it is built to last. Love everything about it.
Itinerant Daypack
All I can say is that I am BEYOND satisfied! The quality is amazing and the style is exactly what I hoped for. I plan on making more purchases from your company as well as telling friends and family about it too
Outstanding smaller pack
I was looking for a smaller size pack for day trips and my standard Itinerant has not disappointed. Its 960 cubic inch capacity is just right for an overnight trip or a daylong adventure. I can carry a 20 oz. water bottle, binoculars, light jacket, and a couple packing bags with room to spare. Comfortable straps, buttery smooth zippers, a nice admin pocket and it just gets better looking the more you use it.