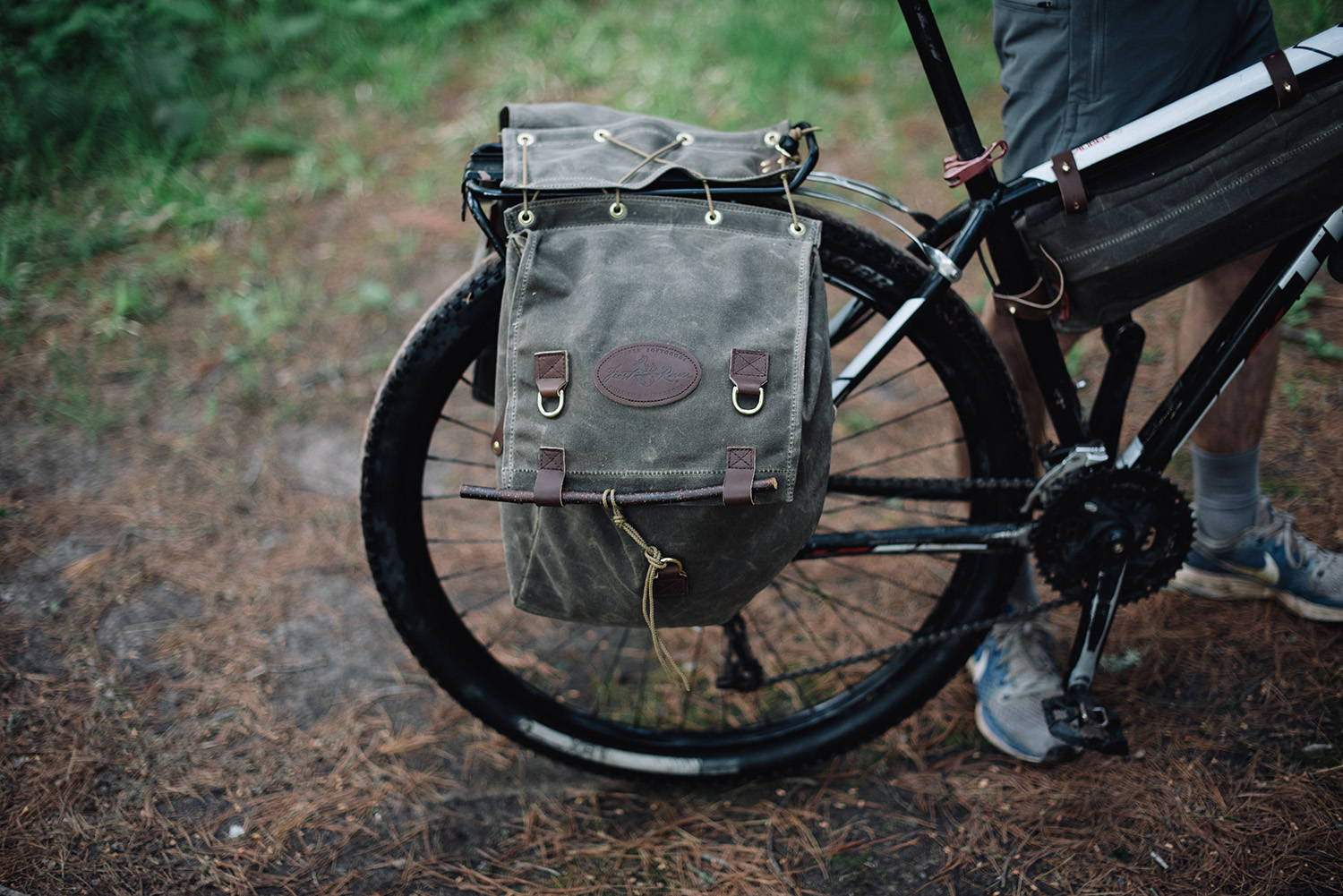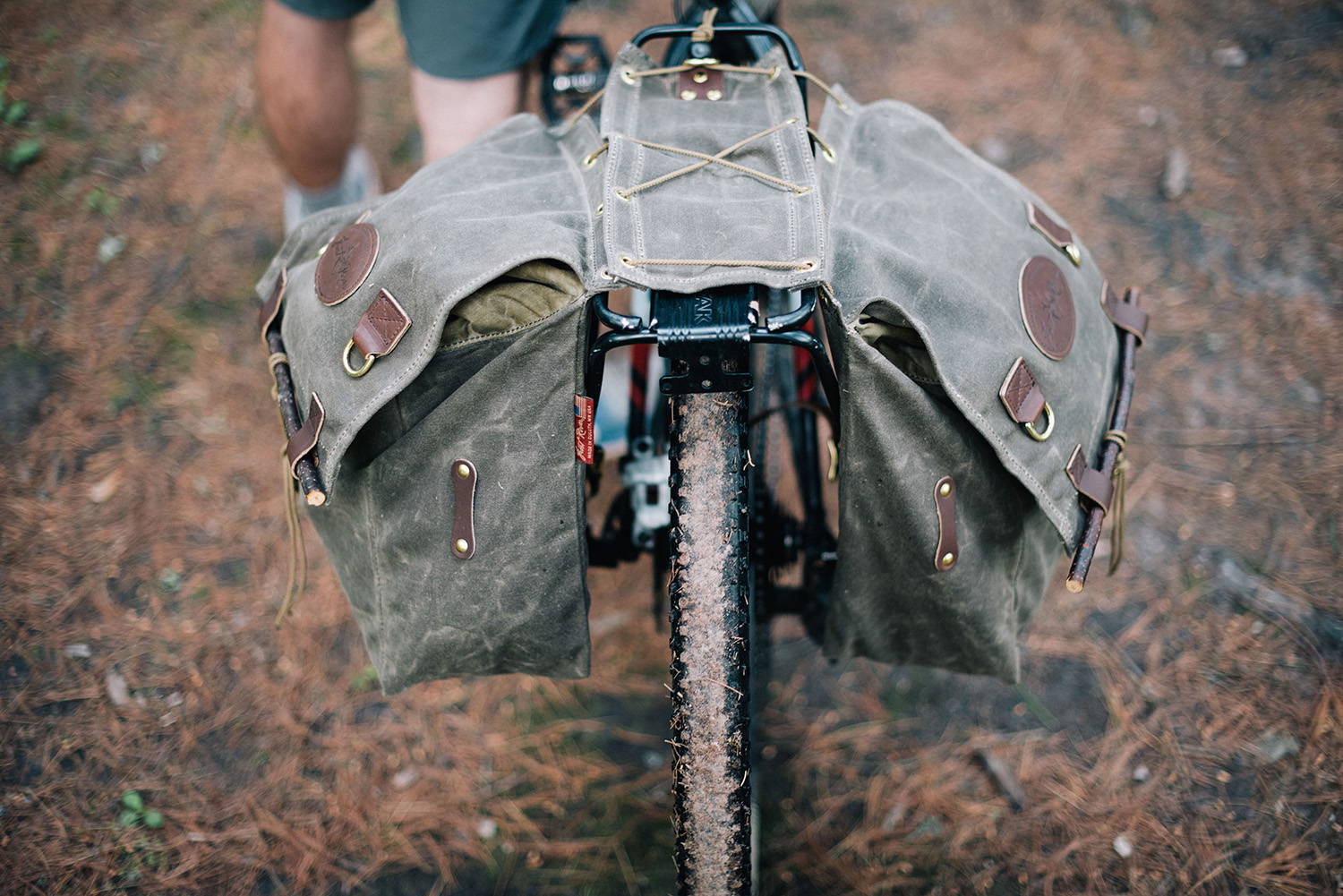 Second review - a few months in
Here is a second review after a few months of use. They have held up really well and their versatility was demonstrated in an incident that occurred when I lost the wooden cross-piece while riding on a city street. I easily saw where it landed and grabbed it. However, I lost its tie-down and I've since set both of them aside for use on special occasions only. For day-to-day goods hauling (these photos show a load of groceries), I bought some lightweight bungee cords at Home Depot and have been using them to keep the bags tightly closed. Depending on how much stuff is in the bag, there are many, many configurations to put the bungee cords in to keep the bags tightly closed. You can affix the ends to the brass rings, or to the leather loops. You can loop through the lower brass ring, or use it as an end-point. It works really well. So although I lose one tie-down, I am still very happy with these bags and highly recommend them as a great way to add functionality to your bike.
Very well-designed, sturdy, easy to use
These are much easier to use than I thought, and than my previous bags. The system with the draw string and top flap works really well to protect the contents of the bags, and I like it better than roll-top bags. To load the bags I just rest the top-flap over the top of my rear-rack, and it rests there on its own. Then once loaded, I flap it down, tie it, and go. And the bags are huge. I'm shocked how much I can put in there. As a very nice touch, the bags come with a perfectly straight wooden cross-piece (let's just call it a stick) for optional tie-down, as shown in the photos. All in all these are very sturdy, well-made bags that are well designed to be easy to use. I'm very happy with the purchase. I already had the Taconite Trail Bike Trunk, so this addition rounds out a very huge system for added capacity. I tied the Trunk to the rack on top of the canvas connector that connects these panniers to each other, and there is a leather strap that connects each pannier to the side of the rack. All together it is very stable.
HW1 Panniers
Nice bags. One minor comment- they just sit on top of the rack with the only connection being the inside straps on the rack uprights. I woudl like to see some sort of buckle/strap connection to the top of the rack also. I solved i by tying a line through the grommets onto the top rack.. not totally elegant but works.