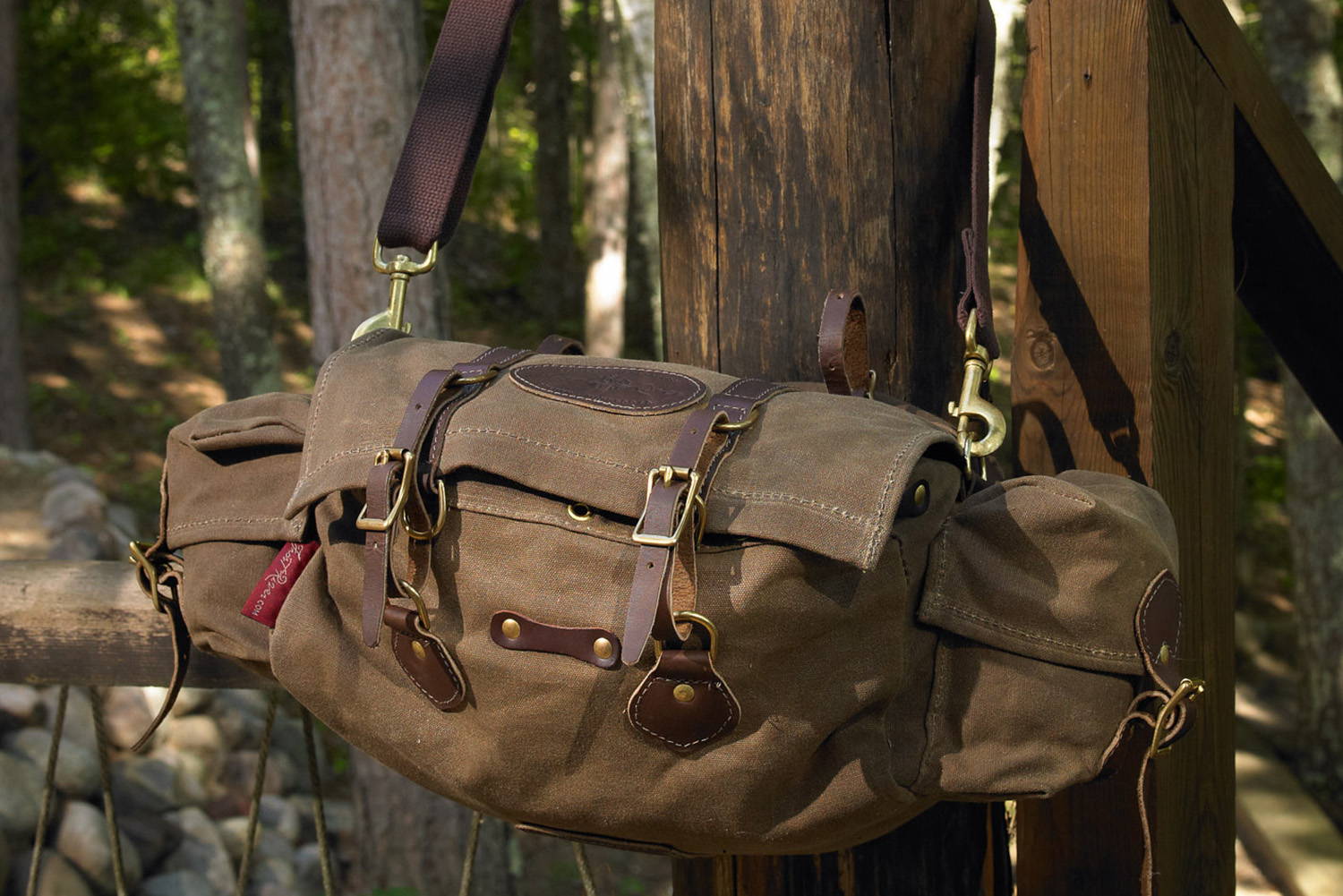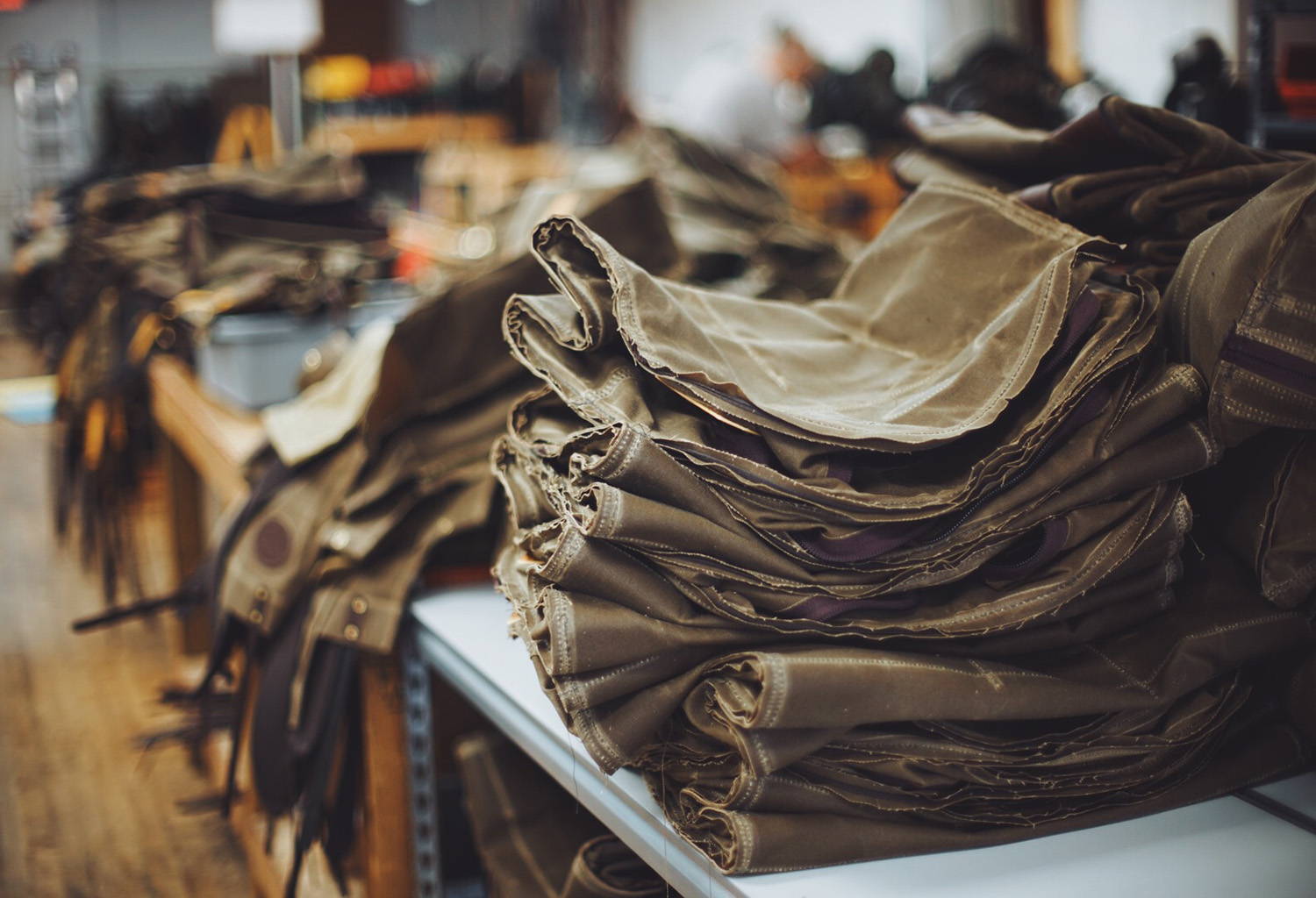 Very, Very Nice
This bag is beautiful and beautifully made. It holds a surprisingly large amount of whatever I put in it and attaches/detaches easily on and off the bike. I look forward to seeing how it fairs during winter weather; I suspect this bag will not only outlast the bike, it'll outlast me.
nice.
This thing is big. I upgraded from a Swift Industries Zeitgeist because I wanted more space. The side pockets hold exactly two cans of pop each. I'd give it 5 stars, but it's crazy heavy and the main straps like to fall out when you open the bag. also the saddle strap holes line up ok with a saddle, but don't line up with a Carradice Bagman QR rack. I'm using a Bagman Expedition non-QR and it's fine. The rack definitely helps support it.
For my review I will list the things I currently have in the bag for an upcoming North Shore state park bikepacking tour. The tent poles conveniently strap to the outside using the leather straps that hold the bag shut.
-Leatherman-style tool
-Ti coffee mug
-Reading light to clip to the top of my tent
-Two inflatable pillows
-Rechargeable lighter
-Tent footprint
-Full size towel
-Clothes line and pins
-Two 2L collapsible water bottles
-Two long sporks for eating out of dehydrated food bags
-First aid kit
-Matches
-Another mug
-Camp stove
-Short fuel canister
-Cooking pot
-Wind screen
-Hygiene kit (deodorant, soap, body wash, shampoo, body scrubber, toothbrusth, toothpaste, sunscreen)
-Camp chair
Seem like a lot? the straps are still on the tightest hole.
Excellent Bag
The quality of this bag is top notch. I was originally intimidated by the size, because I also own the Caribou Trail bag, and it already holds a fair amount, but the Gunflint is really wonderful. It is designed so that it stays out of the way, even when packed to capacity. I cant have wet work boots, so I pack them in this bag for my rainy commute to work, along with extra layers and other rain gear, and that's without using the side compartments. It really holds a lot. It is super secure with the 3rd point strap that loops around your seat post, and doesn't effect the handling of the bike even when significantly loaded. I have mine paired with a Nitto NR21 rear rack on a 19.5inch older mountain bike frame with 26inch wheels. I have about 10 inches between my saddle loops and the top of my rear rack, and the pack fits into that space with lots of room to spare. I could squeeze that space down to 7 or 6 and a half inches maybe before effecting the bag's capacity, and the lower your seat is the longer you would want your rear rack to keep the bag off of the tire. But with enough clearance like my bike, I can get away with a small rack even when the bag is loaded. I can not convey enough the wonderful quality of this item, its versatility, and general comfort. I have also used similar, popular, English brand canvas saddle bags, and while Frost River's bag might be twice the cost, the quality of the Gunflint is easily 10 fold. This bag is worth so much more than what it costs.