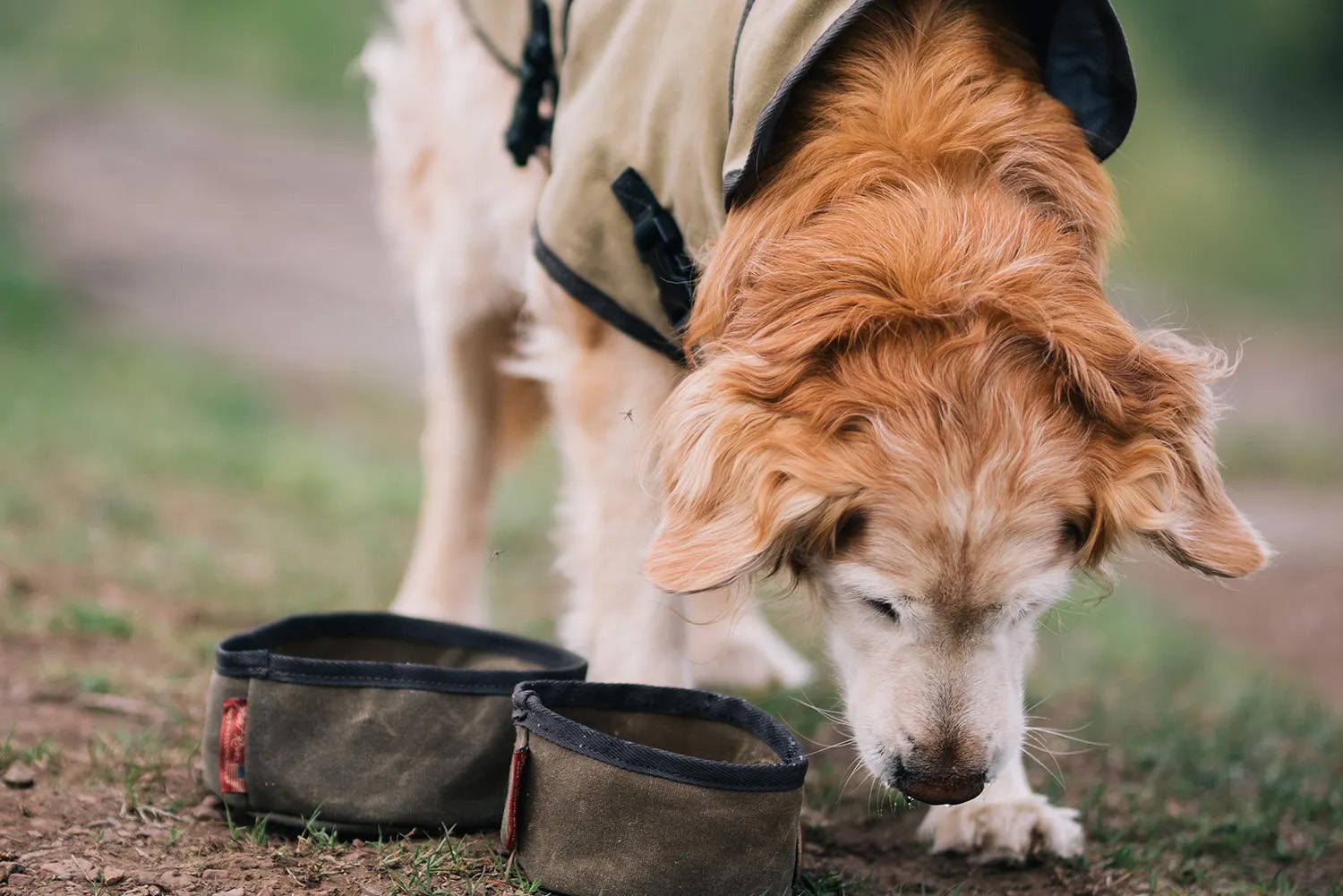 Dog Dish
Im happy with it. Holds water well, easy to pack up as well. Also my dog drinks water out of it.
We'll made travel bowl
This is a very well-made wax canvas feeding dish that folds flat for travel. I definitely recommend it.
DOG DISH
I use this for a bowl on nightstand for keys and other items. Dog has her own.
Worked great!
I purchased two of the large bowls for my Labrador Retriever to use when boating, camping, hunting, basically any time she is not eating at home. I love that they fold up and do not take up any room. We have used one for a water bowl on our small fishing boat but this weekend was the first time we used both bowls. She had no problem with the change in bowls. Our only issue was the first time she ate out of the bowl she wanted to carry it off (she is 11 months old and still very puppy like). All in all these bowls worked great for our needs.
I tried to insert a photo, but I don't see any way to do that. Maybe this is an option you could add to the review section.