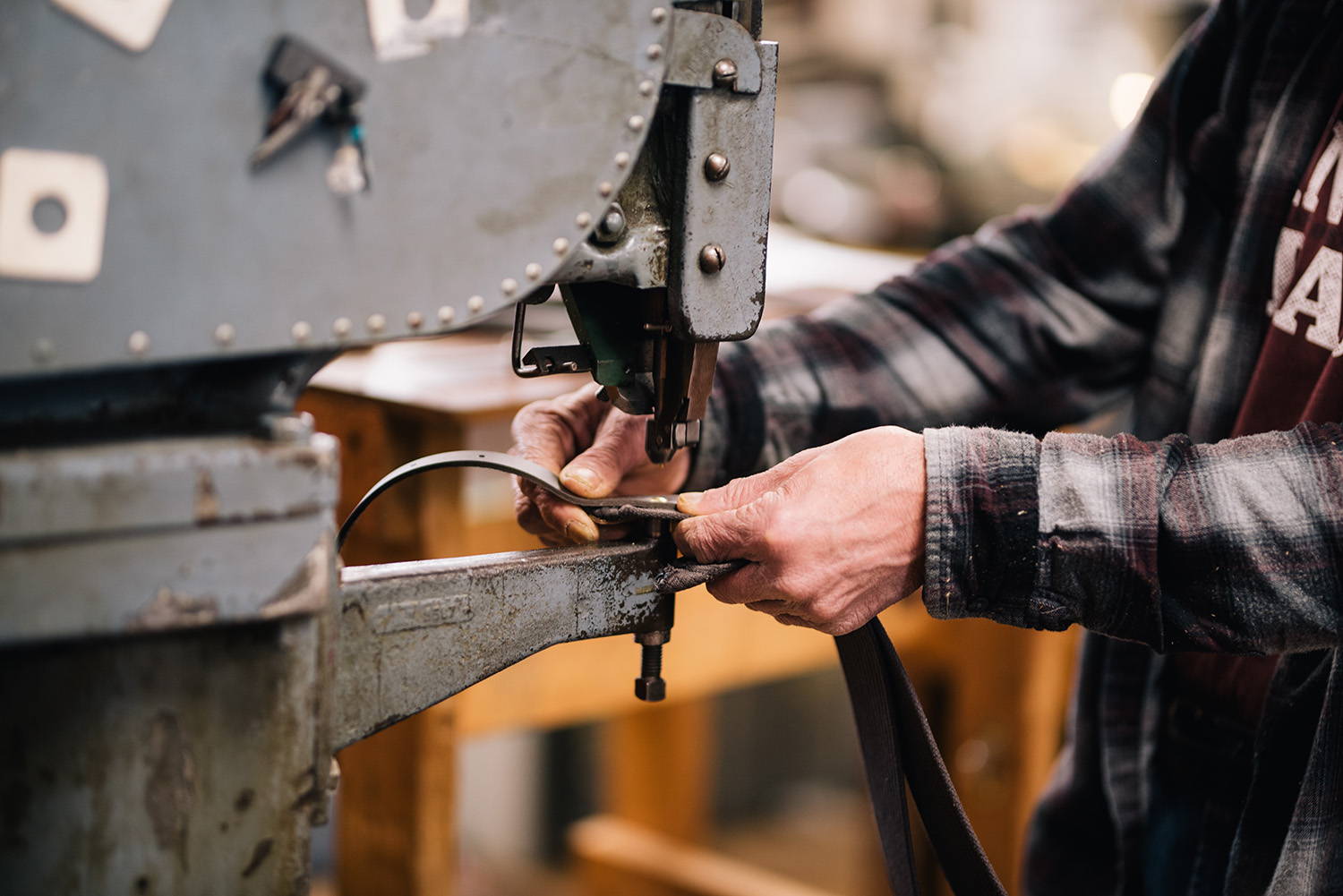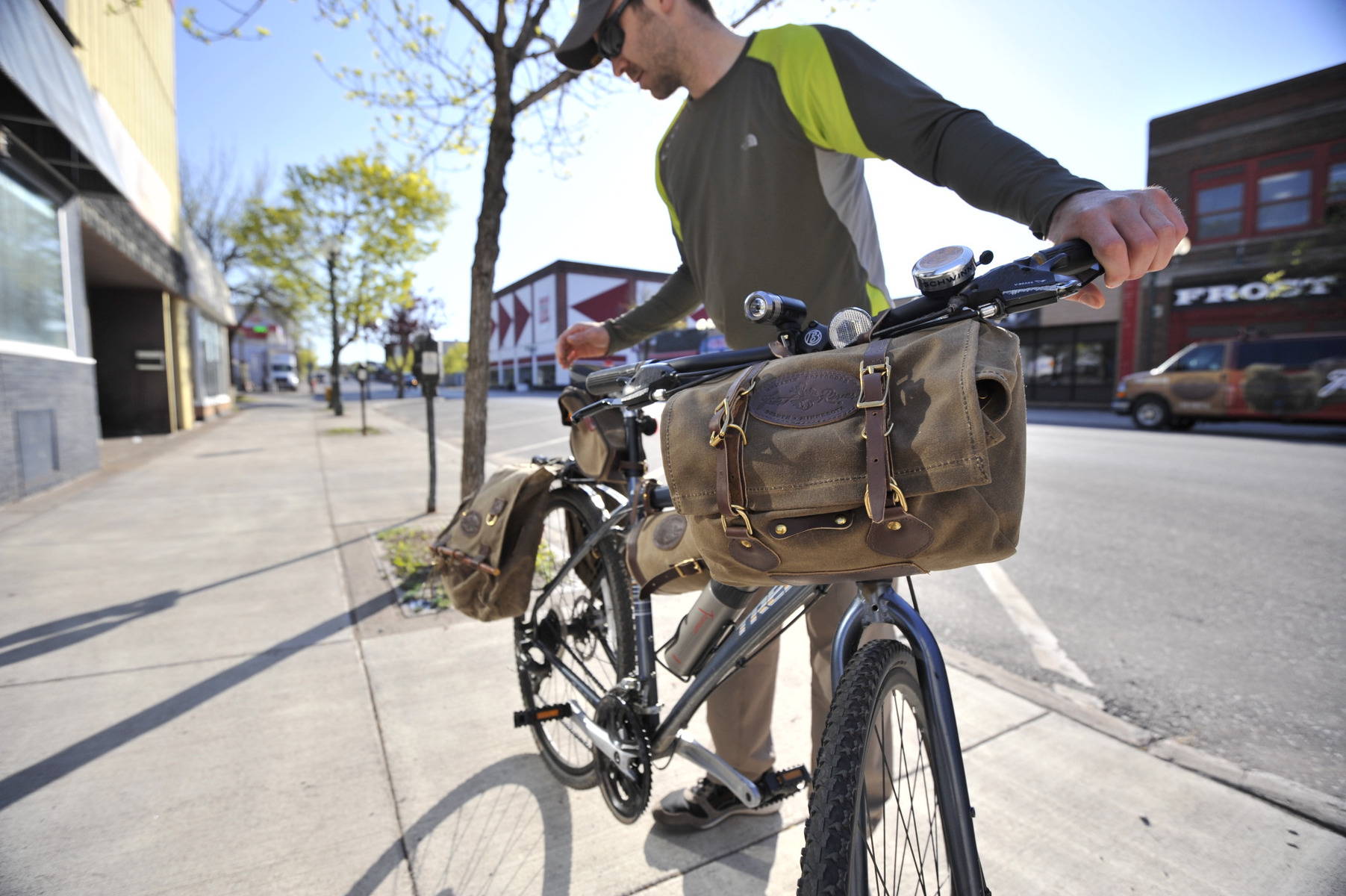 Caribou bike bag review
I've run the Caribou Trail Bag as a handlebar bag on my XL touring bike for the past few months and here are my thoughts.
Great:
- Material is durable, sheds water, and when wetted out water doesn't appear to penetrate.
- Leather and hardware are all top quality. I particularly like the large, rectangular piece that runs down the centre back and bottom of the bag to counter abrasion.
- Stitching is solid and should last for years.
- Larger than it seems, you can definitely carry all you need for a full day's ride if not longer.
Could be better:
- The top flap is the same width as the body of the bag. Depending on how the bag is closed, there may be a gap between the edge of the body and the edge of the flap, allowing rain to penetrate. A possible solution is to increase the width of the flap to allow more overlap.
- There's no attachment point to strap the bag to the head tube of a bike. This means that the bag can bounce up and down if you're going over bumpy trails and slop left/right when you make quick turns and the bag is loaded. A possible solution is to sew on a lash tab and provide a strap. I've considered sewing one of my own, but I'm not confident I won't make a mess of the leather.
Note:
- Because the bag has no internal stiffener, it's designed to hang down from the handlebar. If you want to have room for your fingers on the top of the handlebar, you can adjust the straps so they're longer. But know that doing so will make the bag hang lower and you may not have enough clearance - i.e. the bag will rub against your fender/tire if your bike frame isn't big enough or you don't have something like a porteur rack.
Overall, a great bag that should last for years!
Caribou Trail bag
Two of these bags are always attached to the front racks of my main bike - the best commuting panniers I've ever had. I've run this bag as a saddle bag as well, and it is great for that. There is nothing about the bag I would change.
CARIBOU TRAIL BIKE BAG REVIEW
This bag fits perfectly on my Janus Gryffin 250 Scrambler's rear cargo rack and is expandable and plenty big enough to hold what you need for a day trip. Also, the quality is top notch!
Caribou tral bag
The bag is very nice. It would be nicer if it came with some sort of leather tie to pull the tabs on the front and sides together after loading.
A great bag!
This bag is of excellent quality. I use it to hold layers, my camera, and snacks. It it's a great size, holding plenty of stuff while not feeling bulky or cumbersome. I have mine on my saddle loops paired with a nitto nr-21 saddle bag rack. With this rack the bag does not sway or move while I'm riding, so I don't even notice it even when I'm bouncing over tough terrain or hopping curbs. For the versatility and build quality that you're getting, this bag is a great deal.