Celebrating Winter in the Northland
Celebrating the Winter Season
With this week feeling a little more frigid than frosty (Duluth, MN's daily high temps have been around -10 degrees Fahrenheit), what better time than to embrace the chill in the air and celebrate the winter season! From traditions enduring to creative endeavors blossoming, this season is like none other and there's no better time to remember why we love Minnesota winters- especially when the temps tend to make them a little painful. Here's a look into what's been happening in the arrowhead of Minnesota.
Snow Sculpture Art Installations
Duluth's first-ever snow sculpture exposition has kicked off this month in the Lincoln Park Craft District. Over the course of a few weeks, five 6-foot snow sculptures will be carved by award-winning Minnesota snow and ice sculptors.
Local building company, Gardner's Builders, erected 6ft x 6ft x 6ft boxes that were compacted with snow to create giant cubes for each artist to sculpt from. Most sculptures were completed in one to two days. There is no better time for a Snow Sculpture Art exhibit that can be enjoyed in a safe way this winter.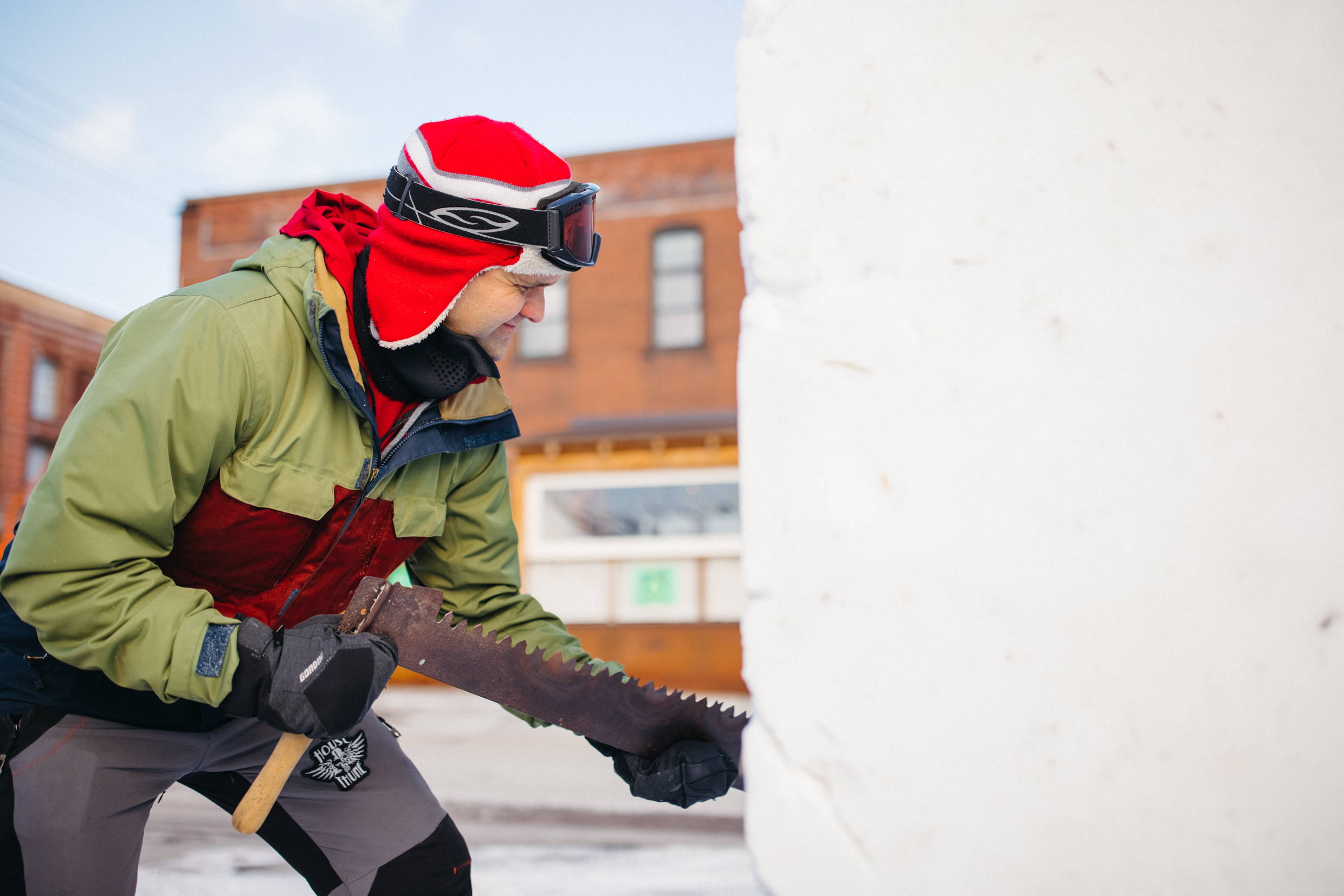 Photo by CCBoyle Photography & Love Creamery
Spending hours on end outdoors comfortably, all comes down to wearing the right gear and regulating your temperature. Your digits will thank you for investing in a pair of mittens made with freezing cold, northern temps in mind.
What weather factor mainly determines the shape of a snowflake?
A. The Air Pressure
B. The Amount of Moisture in the Air
C. The Air Temperature
D. The direction of the Wind
(answers at bottom of page)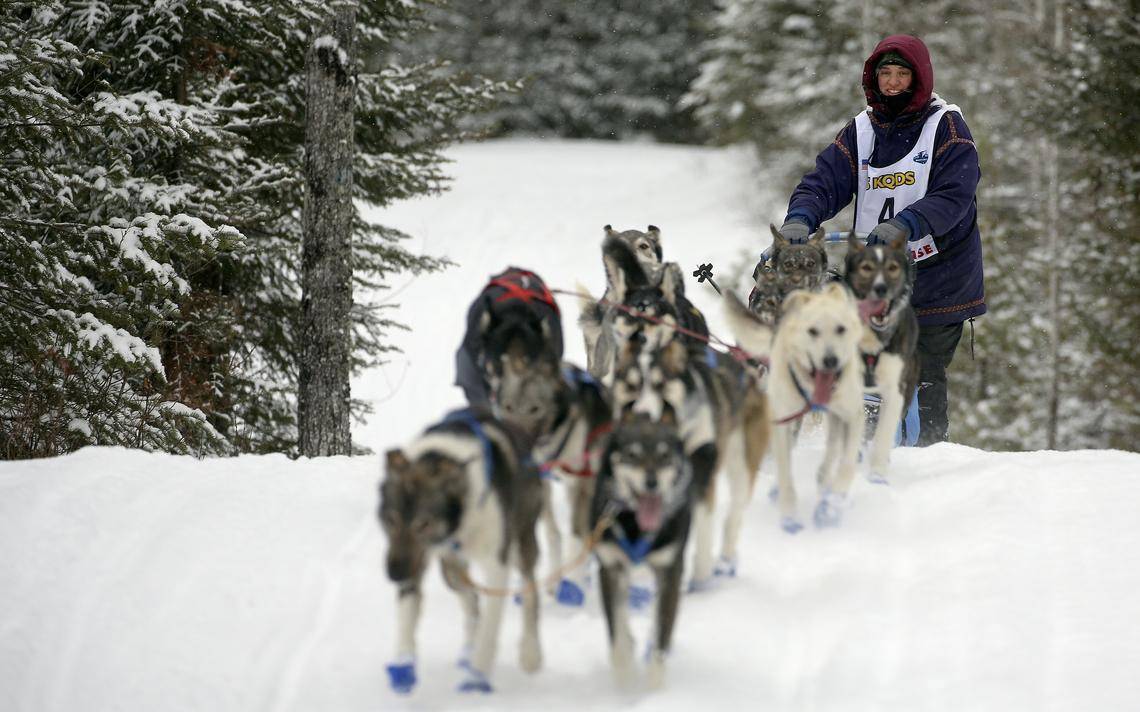 Photo by Root River Photography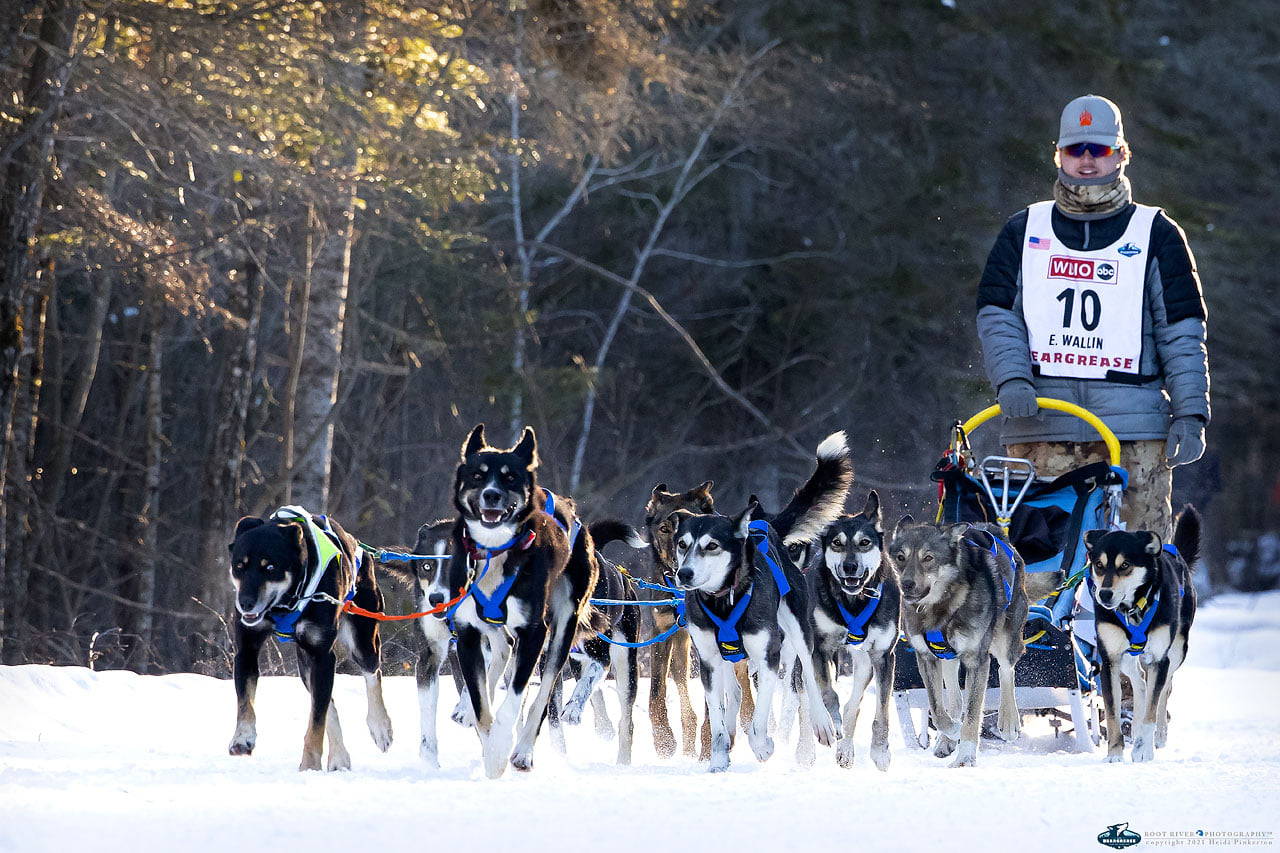 Photo by Root River Photography
Beargrease Sled Dog Marathon
The tradition endures with the over 40-year-old race continuing despite the pandemic. No spectators were allowed at the start of the race or checkpoints this year, but a GPS tracking system allowed fans to follow the race virtually! 2021's race had the closest finish that many had ever seen, with the two leaders passing each other multiple times in the last few miles of the race.
History of the Beargrease
The Beargrease race took its name from John Beargrease, an Ojibwe mail carrier who delivered mail from Two Harbors to Grand Marais beginning in 1879. John, his family and team of four sled dogs were considered the link to the outside world for residents of the North Shore. They would cover the mail route every week with loads of up to 700 lbs of packages, mail and newspapers. This race celebrates and honors the spirit of John Beargrease and is also the longest sled dog race in the lower 48 states.
To see more up close shots from this year's Beargrease Sled Dog Race, check out Root River Photography's Facebook Page, here!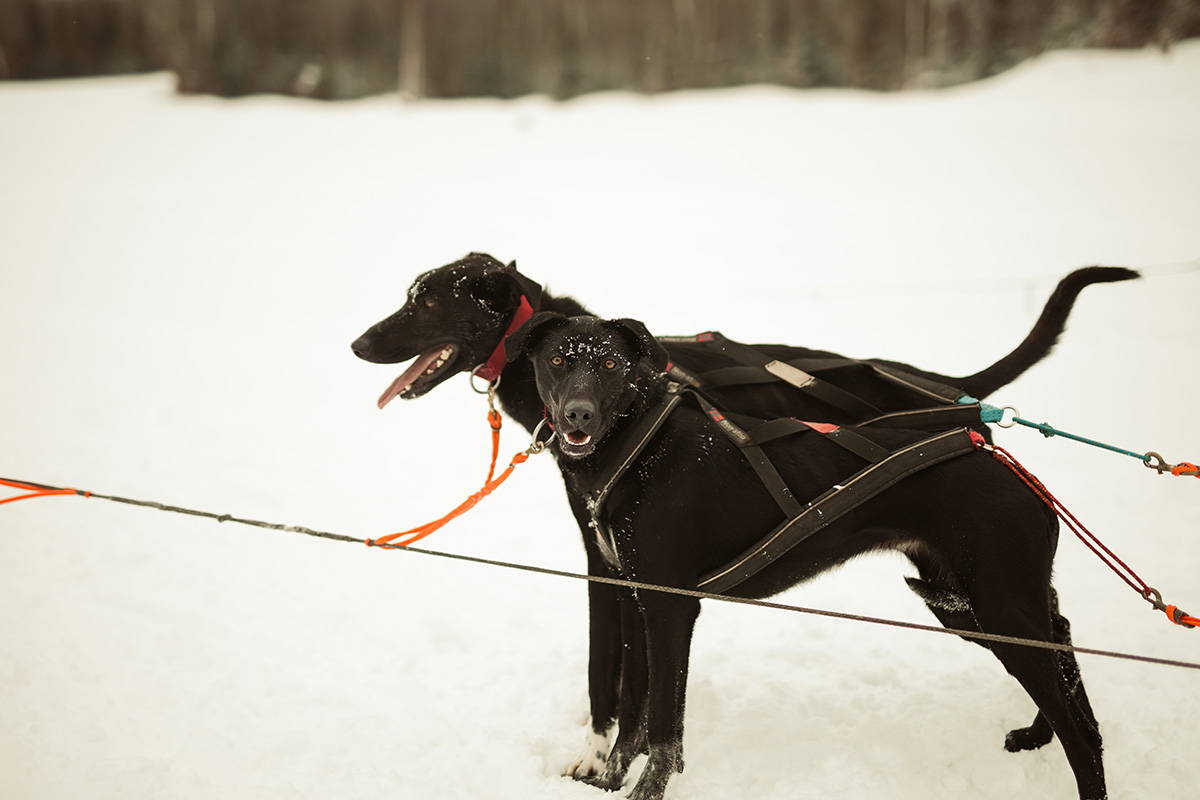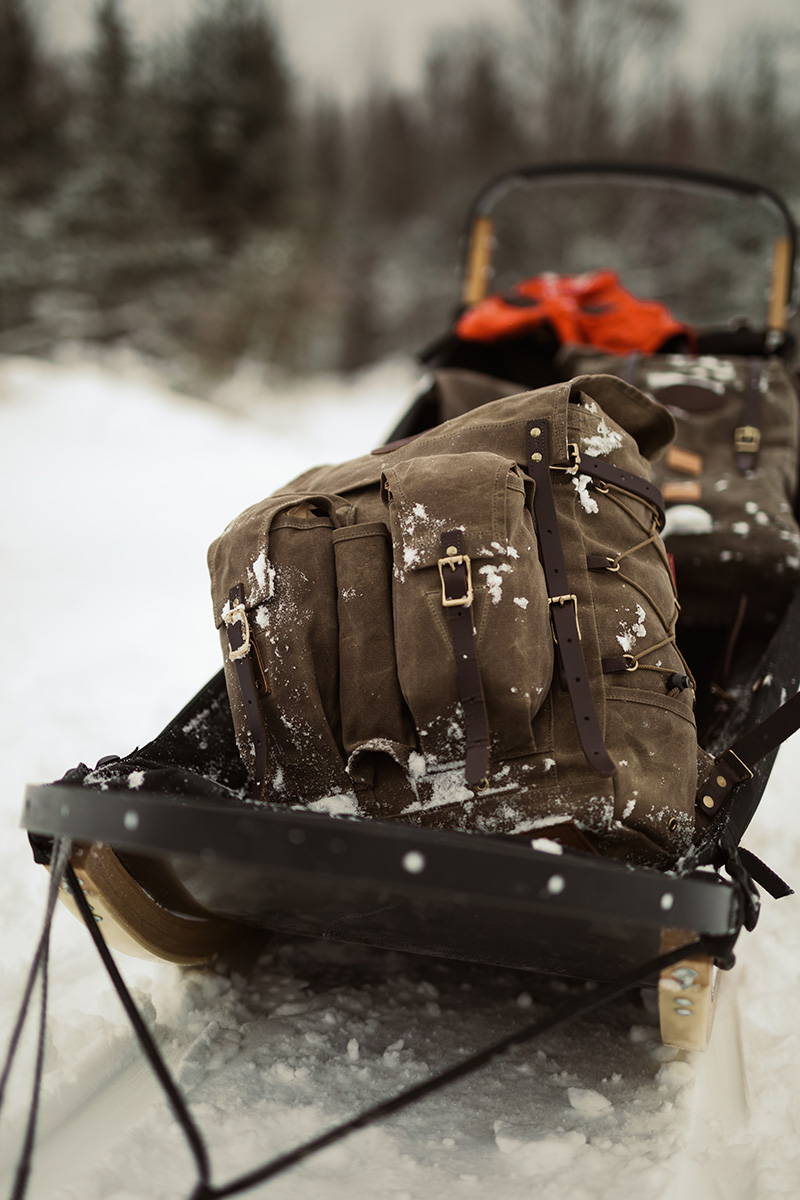 This waxed canvas shoulder bag is styled from letter carriers of the past. Lighter weight 10.10 oz. canvas sheds weight but stays reliable. The 1-1/2in cotton web shoulder strap is adjustable with a brass slider. The twin d-ring closure works with the foldable top so the bag can be folded short with a little load or extended up to be used to carry taller objects.
The coldest Temperature ever recorded in Minnesota history was in Tower, MN on Feb. 2nd 1996... what was the reading?
A. -25 degrees F
B. -40 degrees F
C. -55 degrees F
D. -60 degrees F
(answers at bottom of page)
Our neighbors, Bent Paddle Brewing, reached out to us to help them fabricate a way to creatively, comfortably, and safely add capacity to their space. Affectionately nicknamed 'Patio Camp' by the Paddlers across the street, this was the result! We crafted canvas walls to enclose a portion of their outdoor deck, safely increasing their taproom capacity.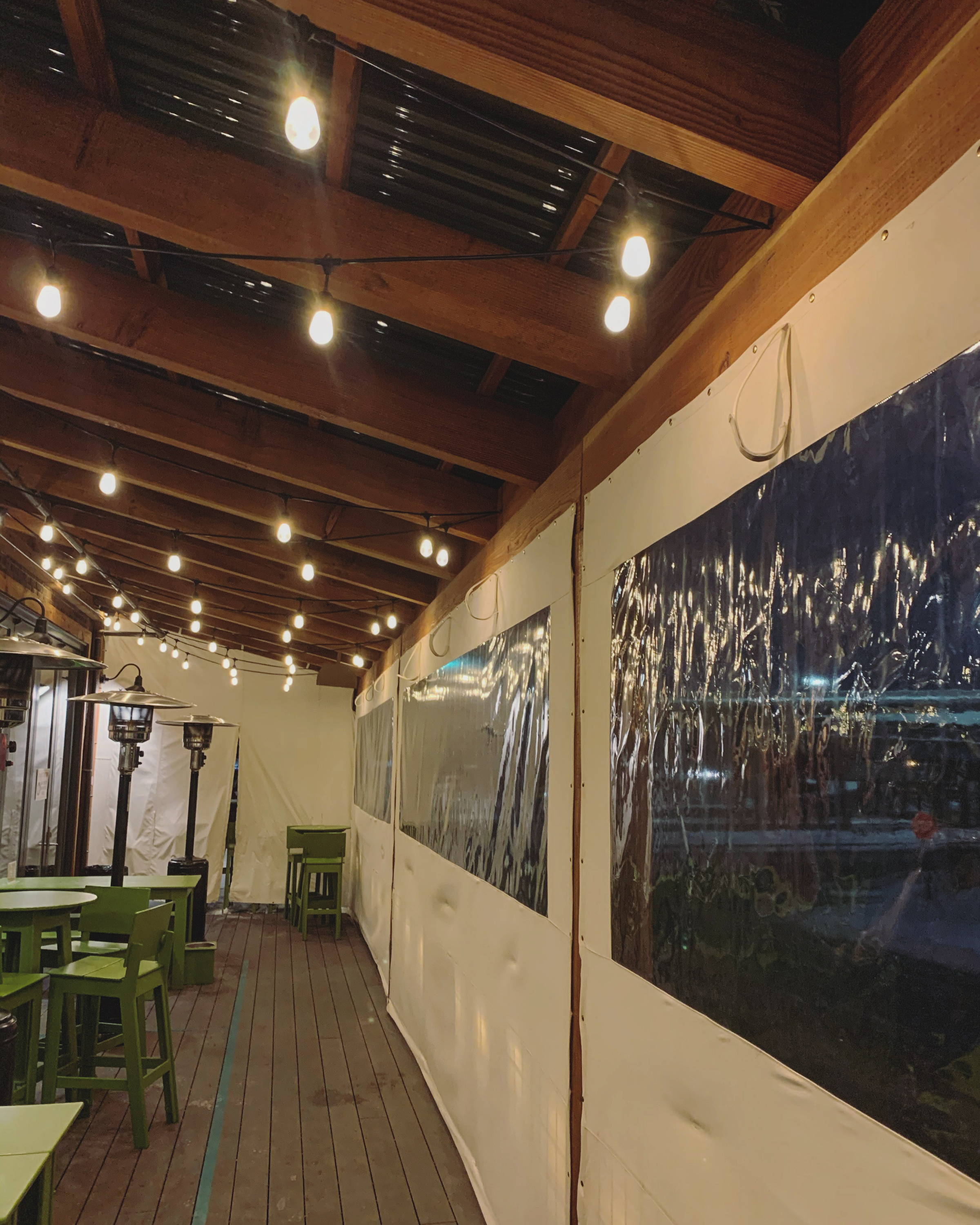 There is something special about spending time in a canvas shelter. Our tents are made from 100% cotton Sunforger 10.10oz army duck canvas which is fire resistant and water resistant. We offer two different styles, the Campfire Tent and the Whelen Lean-to Tent.
The Whelen Lean-to was designed by Colonel Townsend Whelen in the 1920's to satisfy his need for light- weight camping in cool or cold weather. Set up in front of a campfire, the Whelen will keep you warm and protected even when the temperature drops below freezing.
Thanks for reading, keep warm & enjoy the season!
To keep with with the latest Frost River news, click the button below to subscribe to our newsletter.
Here are the answers to the quiz questions: 1. C- the Air Temperature 2. -60 Degrees F.