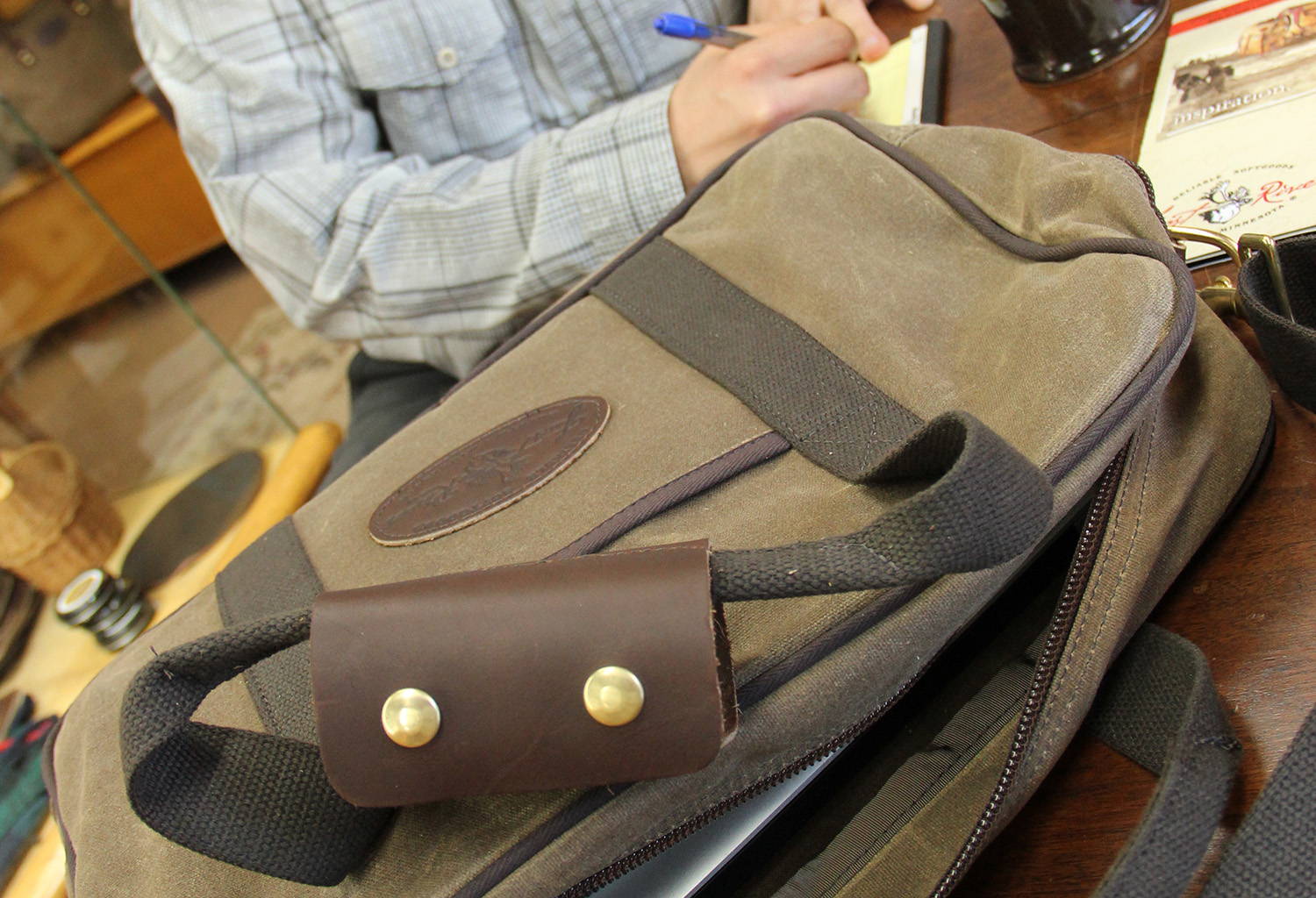 Perfect
I bought 2 of these. One to use as a flight bag and the other as a brief case (black and field tan). They nailed every note of this bag! It is absolutely perfect for any role you put this in. The only complaint I have is the leather with the snaps to bind the handles is to long. Whe I grab the handles it just bunches up because of how much extra material there is. Everything else is 100% and absolutely perfect for any role you put it in.
Very nice basic basic briefcase
Top quality-good looking item-very well made
Simple Brief Recommended
Sturdy, lightweight durable work bag that I look forward to using for years to come. And the brass does jingle delightfully!
Looks the same as the picture.
Very well made and suits my needs.
Excellent Daily Use Bag!
I purchased this bag in the Fall of 2018 while my wife and I were on vacation. I needed a new bag for work, as my old bag had many holes in it. I am notoriously cheap, having purchased my last two bags from thrift shops. This was the most I had ever spent on a bag for work, but it has been, hands down, the best purchase I've ever made. I work for FedEx Express, and I'm in a different vehicle on a different route every day. This bag is big enough to carry everything I need on a daily basis, yet small enough where I can place it next to my seat and it doesn't fill up the entire cab of the truck. I've had the bag for half a year, and it looks as good as it did when I purchased it. I definitely recommend this to anyone looking for this bag for daily use or for travel or for any other reason.