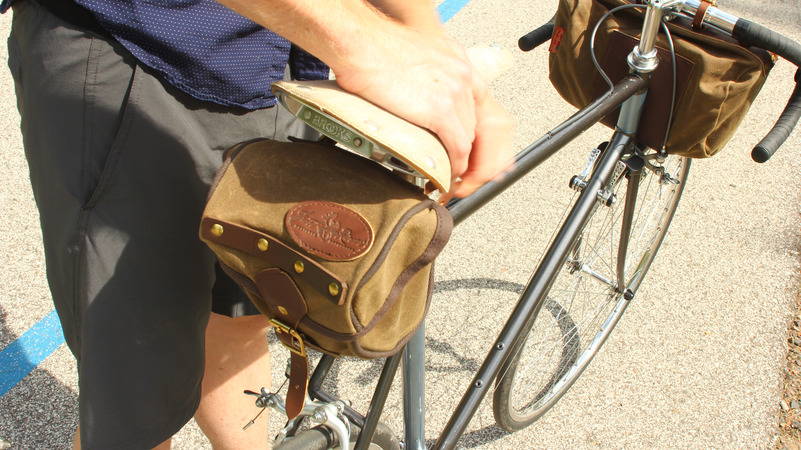 Perfect for my off road bike. Water and some power bars. I'm good!
Echo Trail seat bag
Perfect size and design, very well made!
Great Toolkit Bag
I use this bag to hold a small tool/repair kit and my bike lock; a very convenient place for such things. It's big enough to hold all of that and a spare inner tube and a pair of tire levers, but not so big it rubs up against the tires, even with the seatpost all the way down.
Perfect Seat Bag
This seat bag is awesome! I love the size of it. It's perfect for packing a lunch or for throwing in an extra layer for those days when you aren't sure what you are going to need. The light loop is in a great location for adding a rear light. I was able to get the leather straps tight on my seat post and saddle, where it doesn't move around much. When looking for a seat bag I couldn't find one that was similar in size to this one (usually they are too big or too small). But Frost River did it right again with this right sized bag!
Nice vintage touch to my vintage bike
Ordered this for my Eroica Bike and Ride and it matches the Brooks saddle exactly like the picture. I only wish I ordered the larger bag. It secures all the contents well.