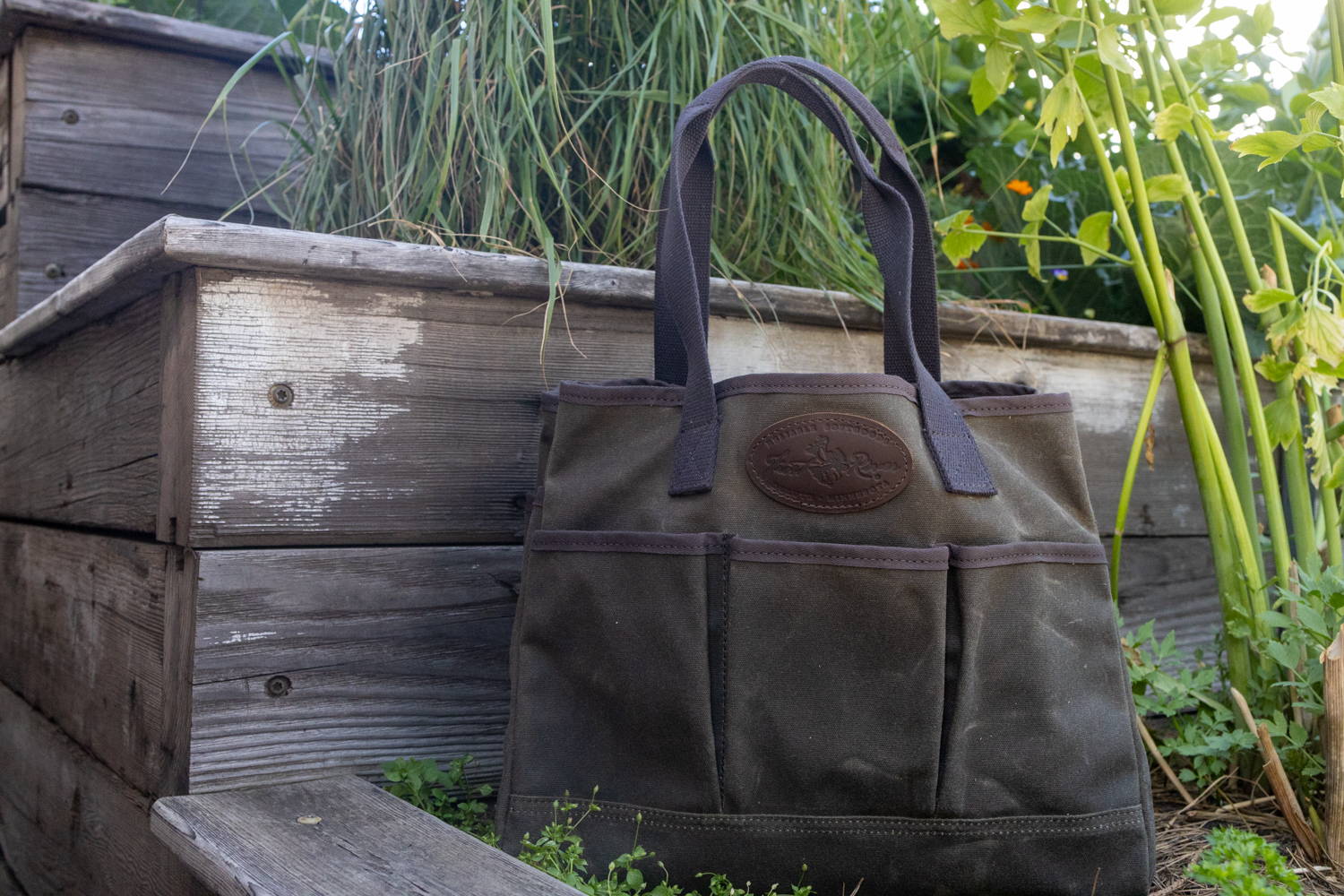 Wonderful Products!!!
Your not just making a purchase...your buying an heirloom to hand down to your family members because the quality of Frost River products is outstanding! The more you use it the better it looks. I love this store. A big Thank you to the employees for always doing a great job. DJ....
Great Bag. I got the large size and there is plenty of room for my gardening gear. It is well ma...
awesome size, purchased the small. Made very well. Its replacing my smith and hawkin version orig...
one design improvement would be an interior slip pocket for my file folder of my customers.
Crosby Garden Tote - small
Exactly what I wanted as the bag that goes to work every day. All my bits of stuff live in their own pockets. Now, what I do is make a cardboard insert to help it stay upright. That also allows me to slip folders and papers between the insert and the side of the back and they stay better protected. Hey! maybe Frost River will make an insert specifically for this bag better than junky cardboard - I'd buy it!