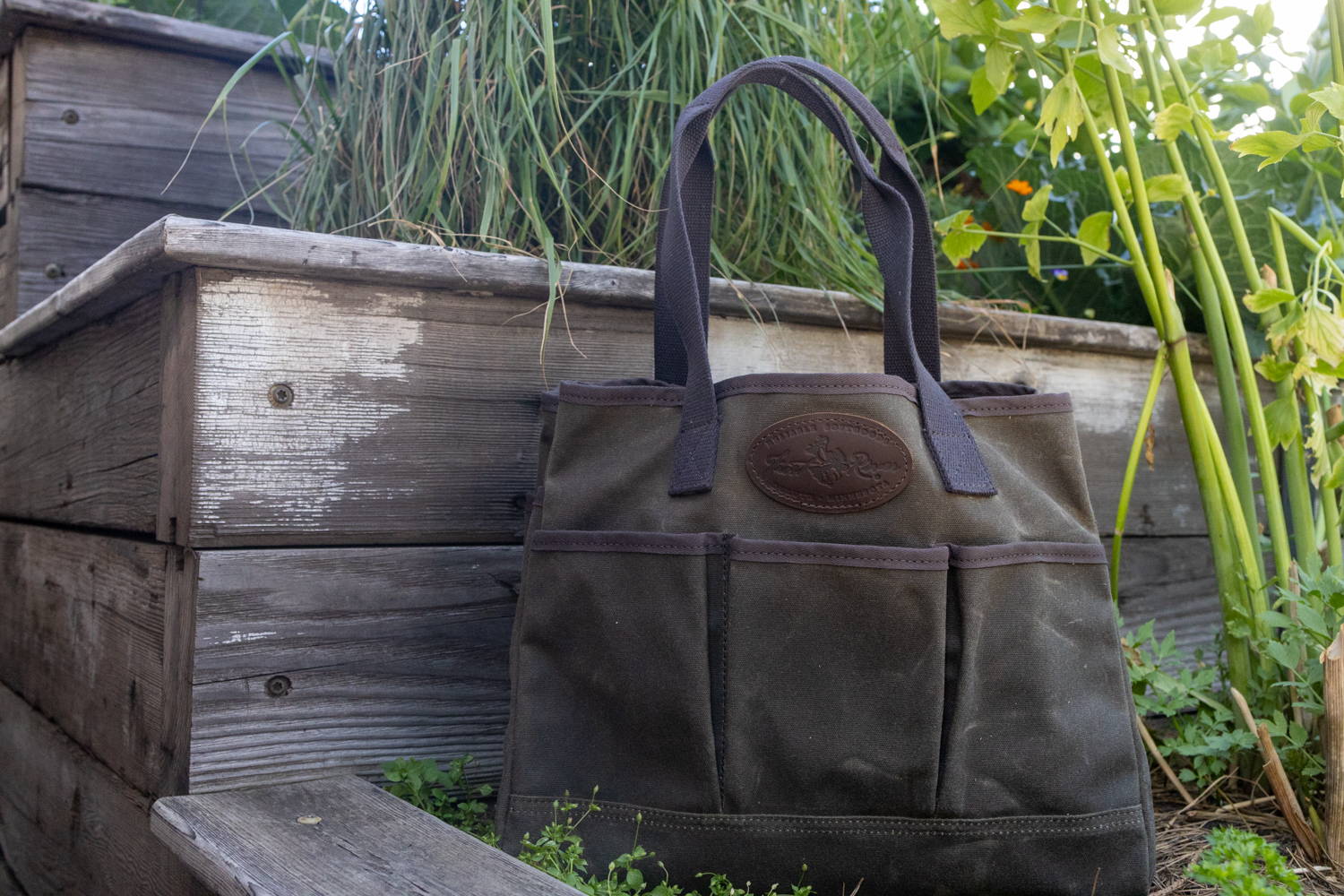 Best knitting bag ever!
Love it! The bag is perfect for my knitting. The outside pockets are so convenient for various knit-related tools, the bag is large and sturdy. I don't think I'll ever have to shop for another bag, and will pass this one down to another knitter in the family.
more than a garden tote!!
Gave this as a present to my dear friend who enjoys weekend shooting. it's to keep all the shell boxes nice and tidy for transporting. very well made with beautiful color!
Wonderful Products!!!
Your not just making a purchase...your buying an heirloom to hand down to your family members because the quality of Frost River products is outstanding! The more you use it the better it looks. I love this store. A big Thank you to the employees for always doing a great job. DJ....
Great Bag. I got the large size and there is plenty of room for my gardening gear. It is well ma...