Winter Driving Emergency Preparedness
An Unfortunate Necessity in the Northland
Are you prepared for the unimaginable? You are packing up to head home after an outstanding long weekend snowshoeing in the boundary waters. The air is crisp and cool and the sun is fading fast. You pull off on the side of the road in the middle of nowhere to grab some stunning sunset pictures. Unfortunately, your trusty SUV is refusing to start due to the cold temperatures. The thermometer reads -10 degrees, and your battery is old and tired. After cranking and cranking on the engine, you finally give up and start to think of a different plan. What do you do next?
This situation happens all too often, especially in the winter. It is imperative that you have the supplies necessary to survive before help arrives. You should always keep a few essential pieces of equipment in your car to ensure you will be safe in the case of an emergency. Detailed below are a few items that are of utmost importance when dealing with a winter emergency.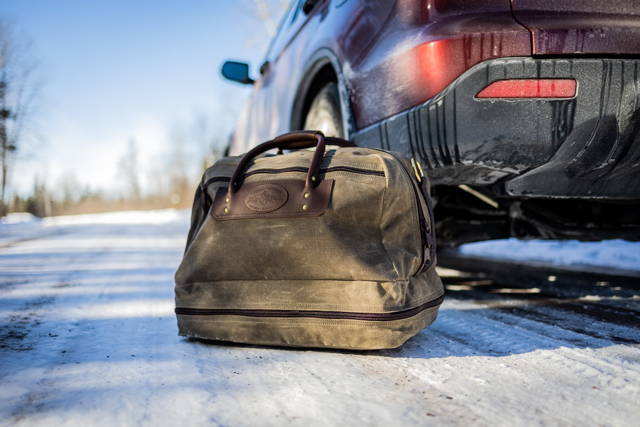 Keeping a survival bag in your car is important during Minnesota Winters. Image Credit: Woods Creek Productions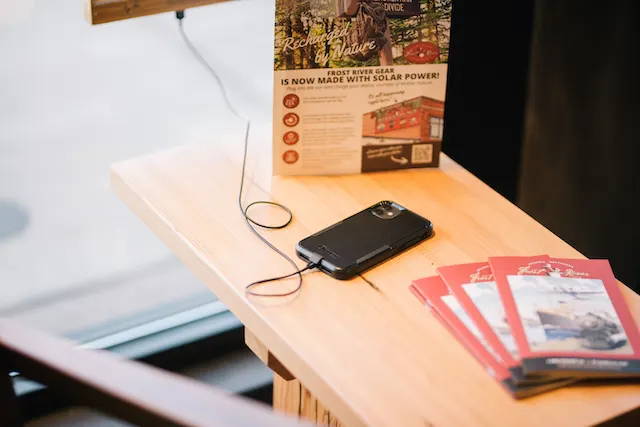 Image Credit: Henry Elholm
This one goes without saying since everyone has one at this point. Before embarking on a winter journey, however, it is important that you have a full battery. If going somewhere without reliable service, make sure to let someone know where you are going and what time you plan on getting there.
Hypothermia can set in very quickly if you don't trap your body heat around you. A warm, heavy blanket can help slow this process down and keep you warm even in sub-zero temperatures.
Whether this be a flashlight or, preferably, a headlamp, it is always a good idea to have some sort of light source on hand. The sun sets very quickly in the northern hemisphere during the winter, so being able to see in the dark is ideal. It can also be used as an emergency signal!
Water is essential for life. Even when you're cold and shivering, you need to drink water. It may not feel like you are being dehydrated, but you are. Your body is using a lot of energy to stay warm. Keeping a bottle of water with you is essential.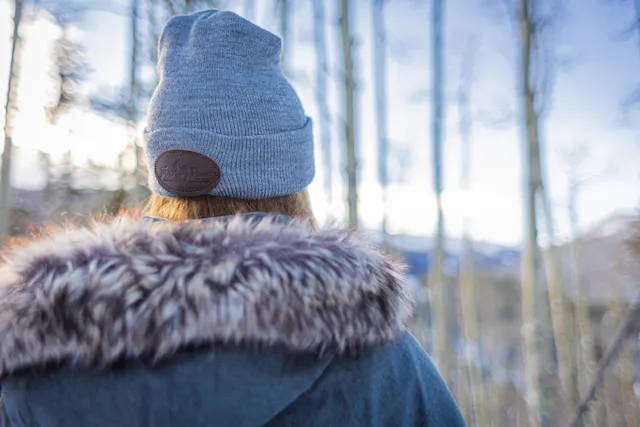 A Frost River hat can help keep you toasty. Image Credit: Woods Creek Productions
Boots, coats, hats, mittens, and extra socks should be kept in your car at all times, especially if driving exceptional distances from your residence. Bundling up with a blanket wrapped around you will help keep your body at a normal temperature.
You never know when a normal camping trip will turn into an emergency situation. It is best to be prepared. Survival kits usually contain fire-starting materials, first aid items as well as other small necessities. Frost River's Survival Kit in a Sardine Can has these items and more!
Now, you're probably wondering how you will carry and store all of these supplies. Frost River has you covered! Our Prairie Boot Bag can fit all of the listed items and more! With a separate pouch specifically for jumper cables, this pack is ready for any situation. With Roll-Up Travel Kits and Accessory Bags also available, you can organize your Prairie Boot Bag and customize it to whatever your environment throws at you. Driving through the desert? You'll need a WHOLE NEW list of road trip survival essentials!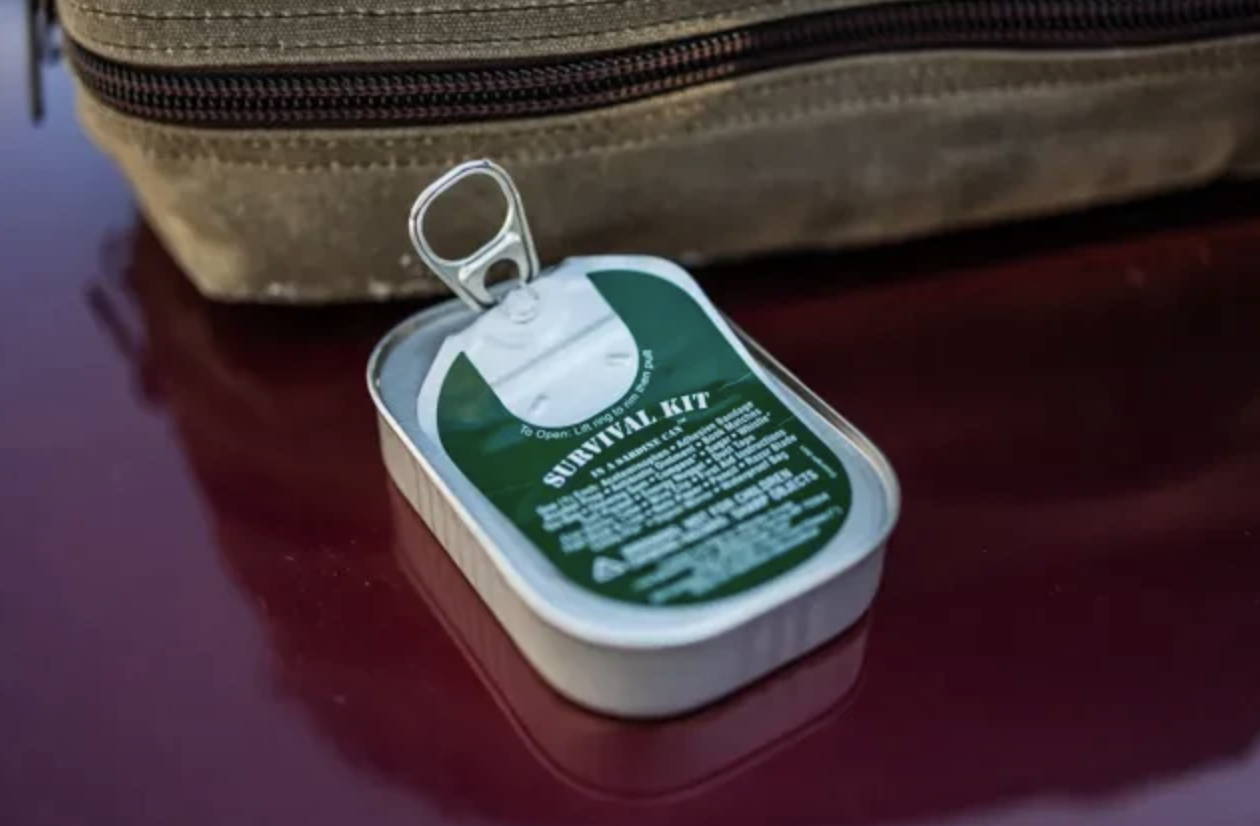 This small survival kit holds many essentials. Image Credit: Woods Creek Productions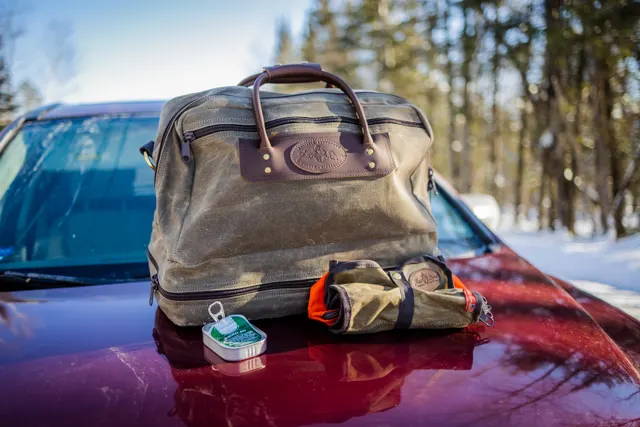 The Prairie Boot Bag is perfect to keep in your car! Image Credit: Woods Creek Productions
Winter travel can be an absolutely amazing experience that many enjoy. It is best to be prepared for whatever mother nature throws at you. Taking this list into consideration can help you when you encounter emergency situations in the frozen tundra.
Stay prepared with our Prairie Boot Bag!