FR x BWCA Collection Inspiration
It feels only right that with our release of a new line of shirts showcasing portions of the Boundary Waters Canoe Area (BWCA) that we dive into those sections and capture why they were the inspiration for apparel.
It's only fitting that we included our namesake, The Frost River, but its inclusion is more than just due to sharing a name. The Frost River is one of the more remote sections of the BWCA that is also quite challenging and should not be underestimated. It is known for its large quantity of portages and engaging sections of paddling. Due to it being in the heart of the BWCA it is less frequently traveled so seeing wildlife is much more probable than many other places.
The Frost River loop surmises a large part of what we advocate for, slowing down and being present where you are while also challenging yourself. To navigate the Frost River it takes skill, planning, sometimes calculated risk, and most of all being fully present in the moment.
If you have an interest in checking out the Frost River loop you can find more information HERE!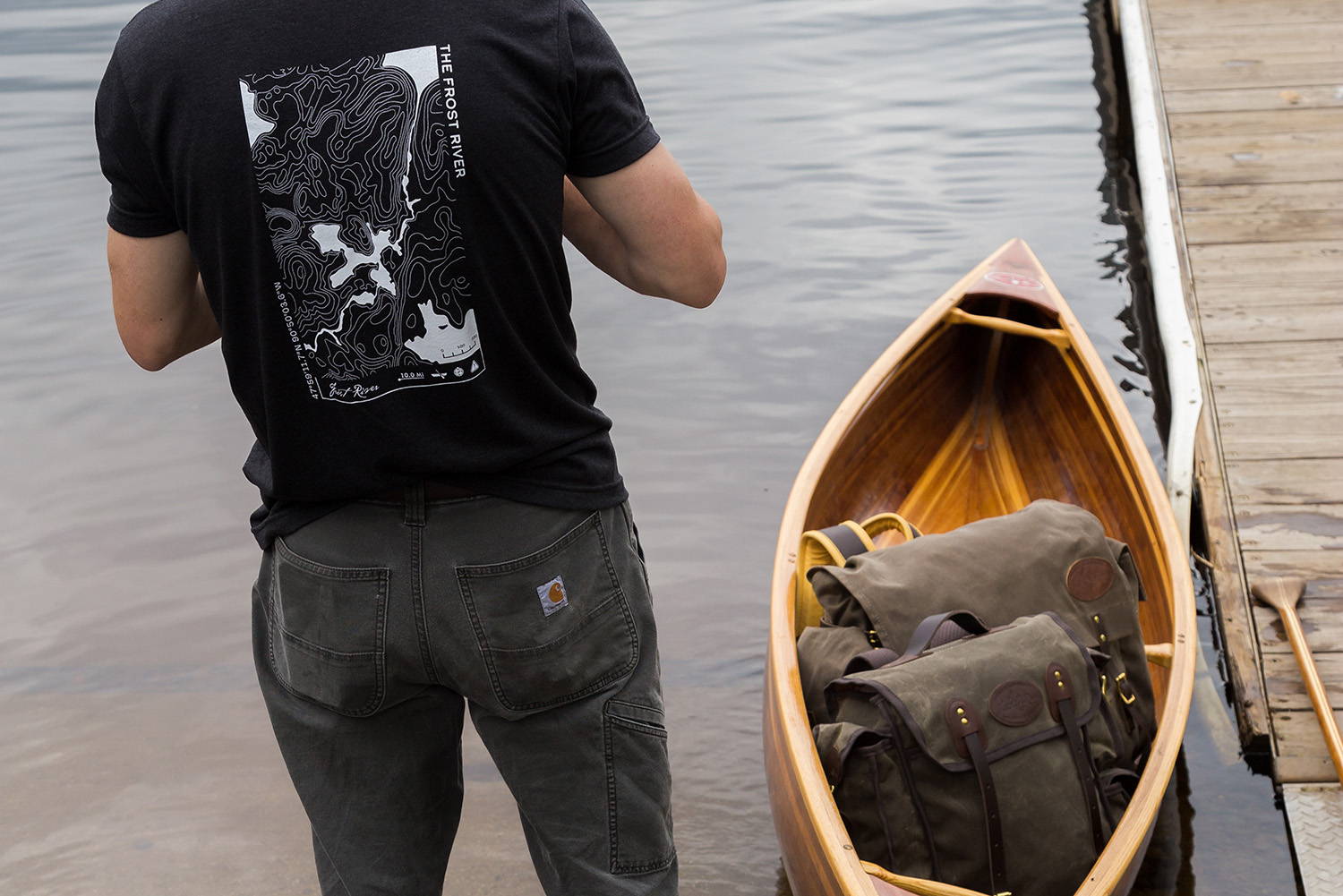 Frost River Shirt. Image Credits: Colton Wojta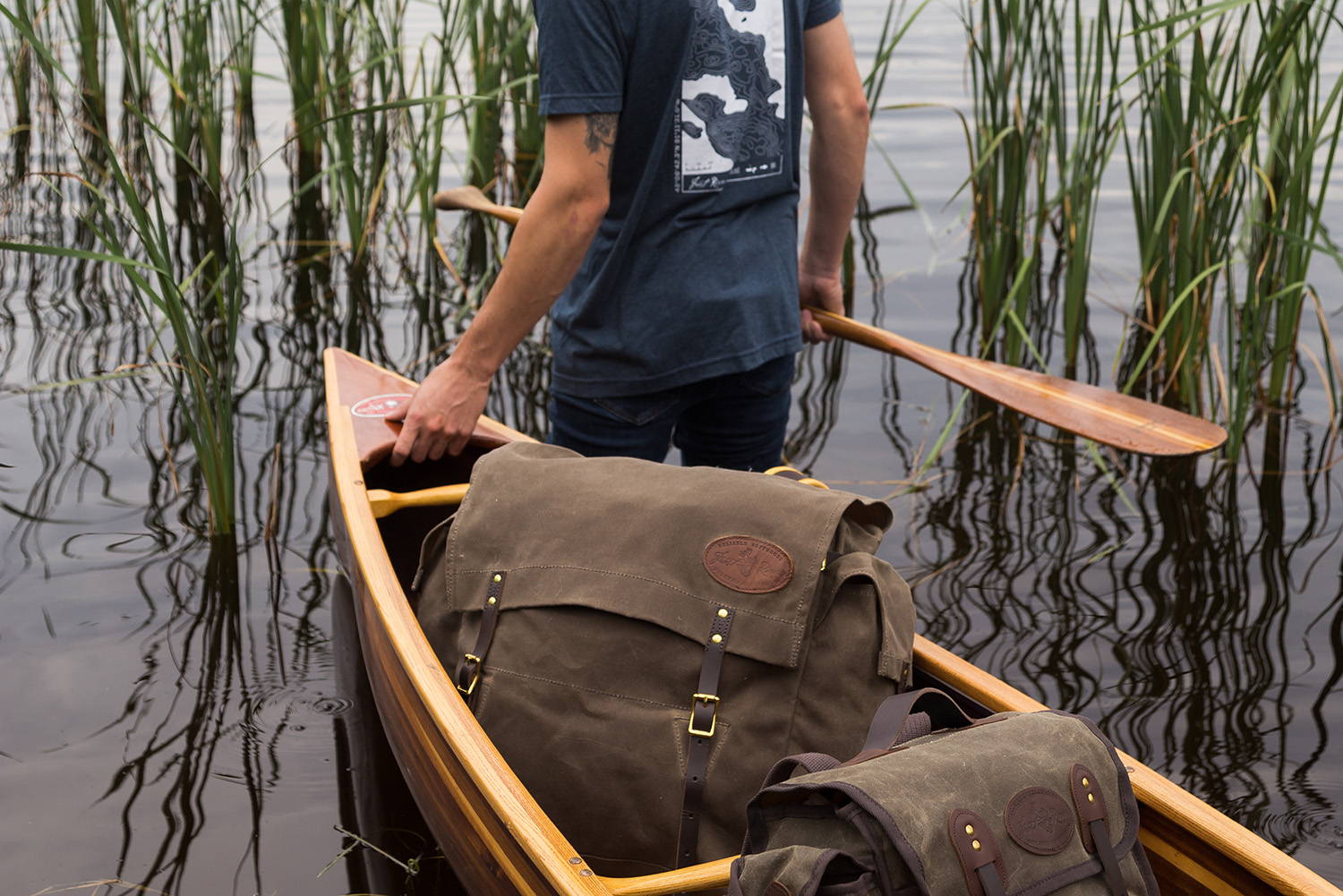 Knife Lake Shirt. Image Credits: Colton Wojta
Fishing, a staple of many on their journeys through the BWCA, Knife Lake attracts many as a destination for such. One of the draws is the fact that Knife Lake hosts more than just a couple species of fish ranging from walleye and bass to yellow perch and catfish. Something else that is unique about Knife Lake is that it was the home of Dorothy Molter, the root beer lady. Haven't heard the story? Click here to check it out!
When people think about the Boundary Waters usually the first thing that comes to mind is paddling yet many areas are also accessible and just as beautiful if you decide to hike. The Kekekabic Trail is not for the faint of heart as it is minimally maintained and requires the ability to read maps, use a compass, and find the trail. It stretches almost 40 miles through the wilderness with the west trailhead near Ely and the east trailhead near Grand Marais. For more detailed information click here.
Kekekabic Trail Shirt. Image Credits: Colton Wojta
With much of the history and purpose behind Frost River stemming from those who lived and used waterways and trails as a way of life, transportation, and travel, and the roots of paddling that are still ever-present in the BWCA, connecting the two was a fun undertaking and we hope you love the results of our project!