How the Iconic Plaid Pattern has Found its Way Throughout History
The checkerboard pattern was originally synonymous with lumberjacks, hunters and true outdoorsmen, but has found its way just about everywhere.
There are multiple different origin stories of buffalo plaid or buffalo check, depending on who you ask. One of the most commonly known whereabouts is from Woolrich. Woolrich Woolen Mills dubbs themselves as the "Original Outdoor Clothing Company," and dates back to the 1830s. Their proclaimed Original Outdoor tagline doesn't stray far from the truth considering they outfitted many of the US Soldiers throughout the country's (and world's) major historical moments. Woolrich's Buffalo Plaid came as a way to define Woolrich's offering in an already saturated flannel market. At the time, a designer of the business paired together large checks with bold colors and just like that, Buffalo Check was born. It is said that the designer himself had a herd of beloved Buffalo-- thus providing a muse for the iconic name.
Other sources say that the roots of the design stem from the 18th century and Queen Charlotte, the wife of King George III. It is believed that she loved the 'check' pattern and wanted it on all sorts of pieces of furniture and around their home. Due to this it also is sometimes known as Queen Charlotte's check. You would be hard-pressed to find the bright red and black that is so apparent today during the Queen's reign. Back then, the plaid was mostly white mixed with lighter colors stemming from all-natural dyes.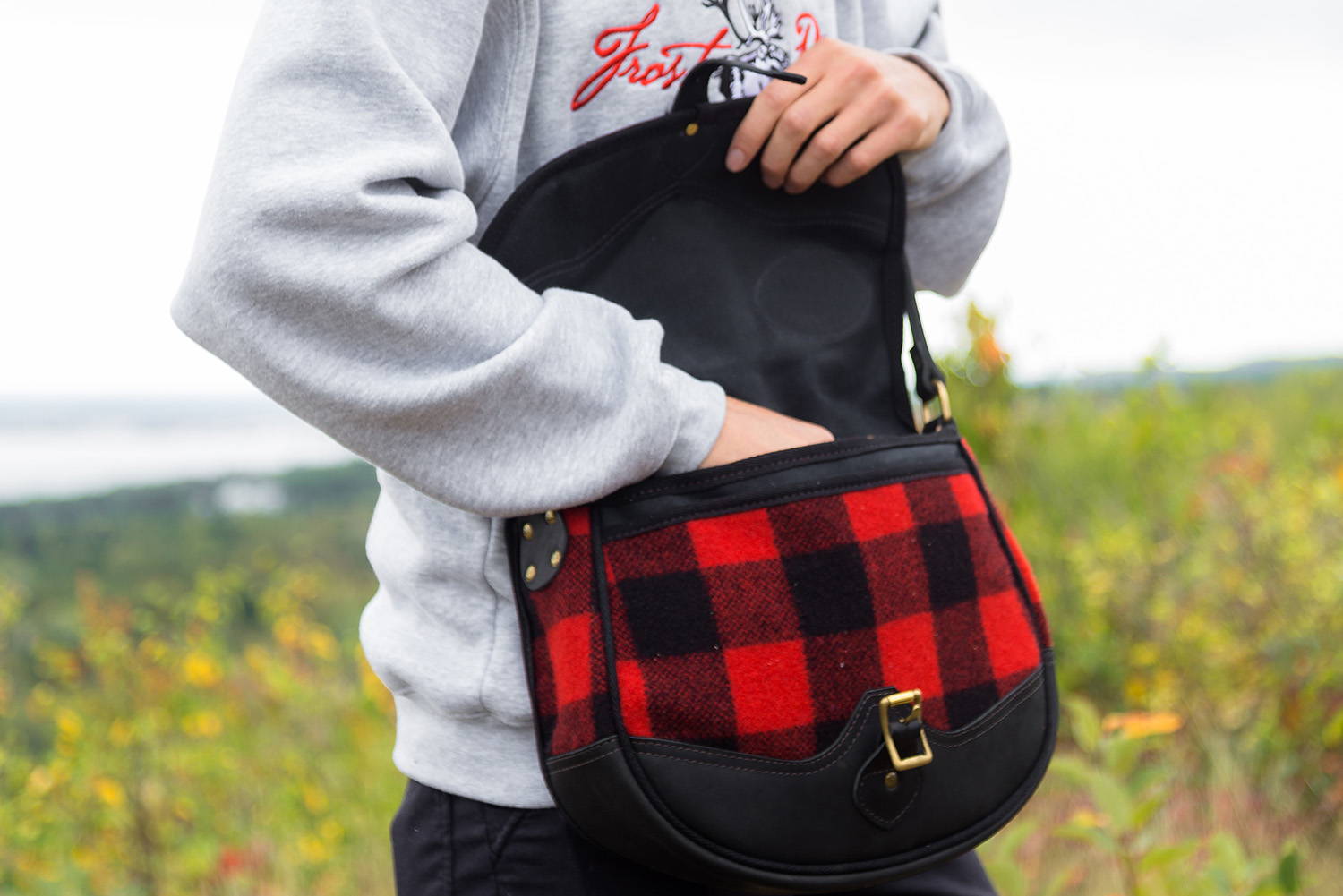 Premium Shell Bag. Image Credits: Colton Wojta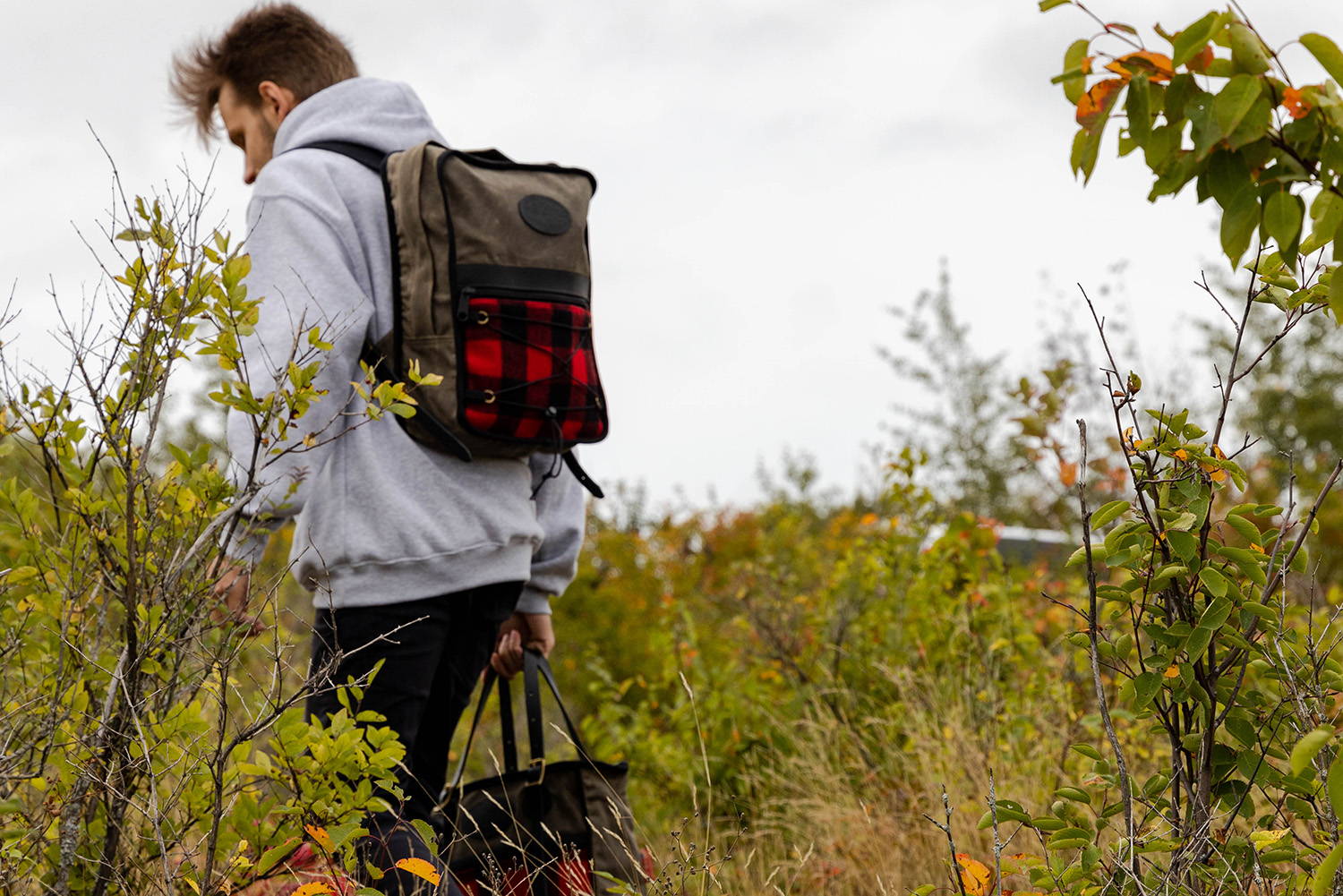 Premium Itinerant and Temperance Tote. Image Credits: Isaac Hatch
A third origin story of the pattern is from the MacGregor clan where it was known as Rob Roy tartan and it made its way to America by way of a Scottish immigrant named Jock McCluskey. He settled in Montana and this is where Indigenous groups first acquired the tartan as McCluskey would trade with them for pelts and other goods and in return give them wool blankets emblazoned in the black and red tartan. These Indigenous groups started calling the pattern 'plaid' and it spread to the outpost and fort traders which is why the pattern is now known as plaid. If you are interested in learning more about tartans and their history check out the tartan authority.
Much like the history of waxed canvas, woolen textiles have a similar legacy of being used to create long-lasting and durable naturally sourced goods, and finding folks who have the same idea that we do here at Frost River is even better. American Woolen Company (A.W.C) was established in 1899 in Massachusetts and quickly grew into the world's largest wool manufacturer with over 60 mills. But with the boom of synthetics and off-shore production, the wool textile industry was decimated. Only one A.W.C mill survived. In 1988 the famous Italian luxury goods designer Loro Piana took control and laid the foundation for the current direction. With the shift back towards sustainably produced goods that started in the mid-2010s, A.W.C was purchased from Piana and relocated to Stafford Springs, Connecticut. American Woolen Company aims to continue to grow the modern American-made textile industry that is making a resurgence.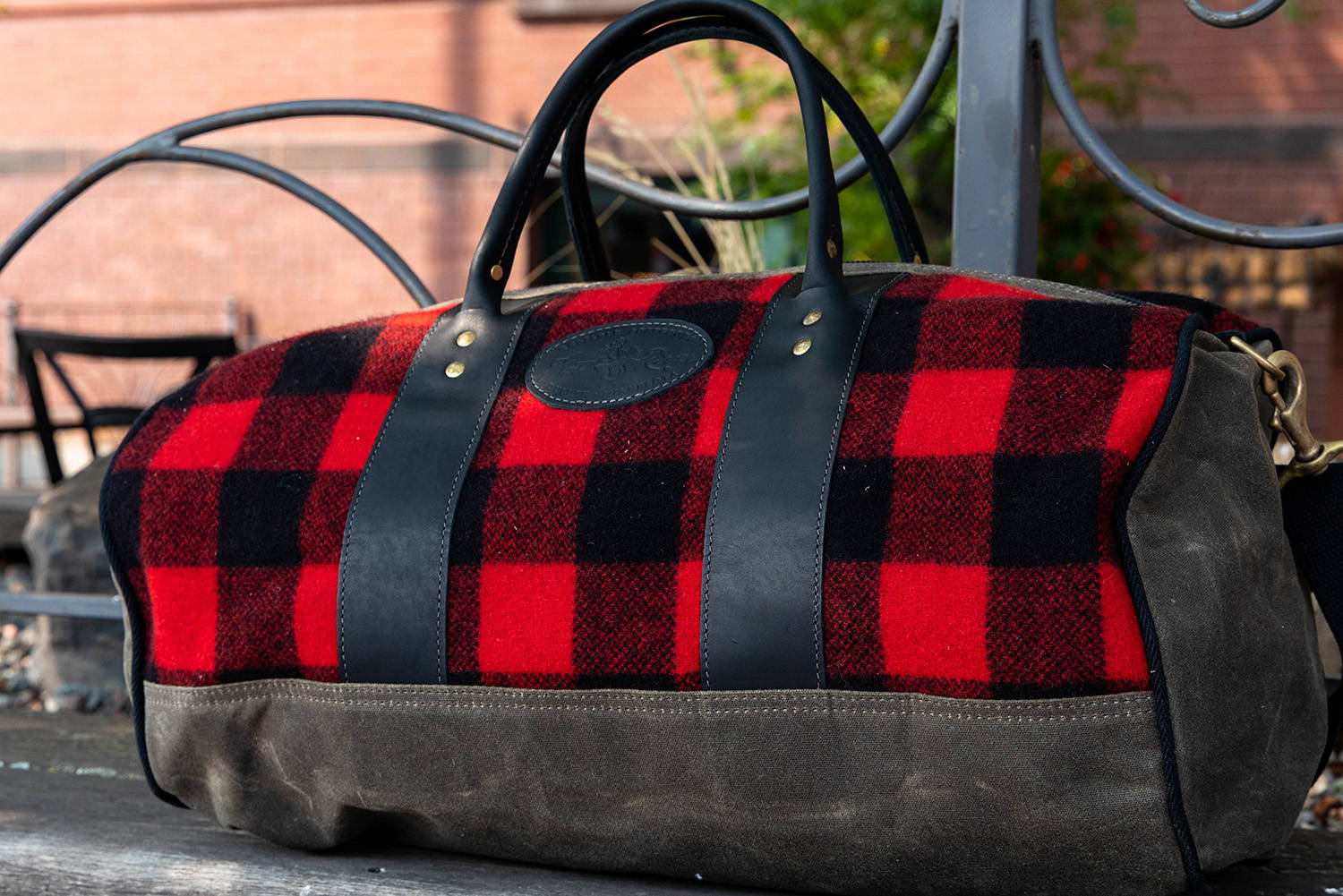 ImOut Duffel. Image Credits: Isaac Hatch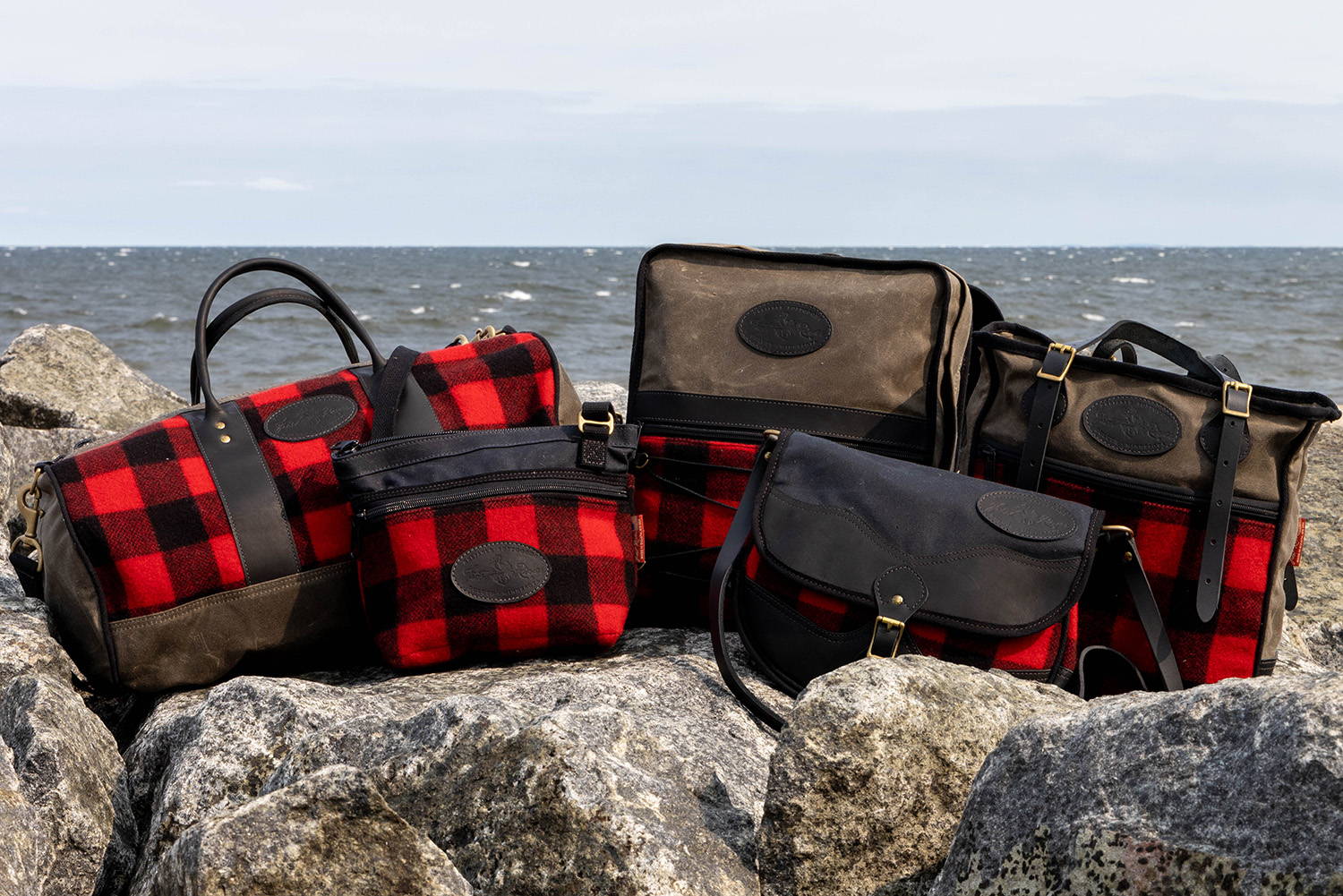 Wool Family. Image Credits: Isaac Hatch
It's not only the rich history of this popular pattern that sparked our interest but rather how the textile pairs with our rugged waxed cotton canvas. These two fabrics are foundational to the outdoorsman and provide reliability-- whether it is the warmth of wool or the dependability of a waxed cotton canvas. We love the eye-catching nature of the bright and bold Red Plaid, mixed with the traditional Frost River materials that you have come to know and love.
This limited line-up of Red Plaid Packs will fit right in as the weather changes and will make for a great gift option in the months to come. Keep scrolling to shop these new packs and bags!